Love Island fans spot that there are SO many 'lookalikes' from last series
5 June 2018, 09:00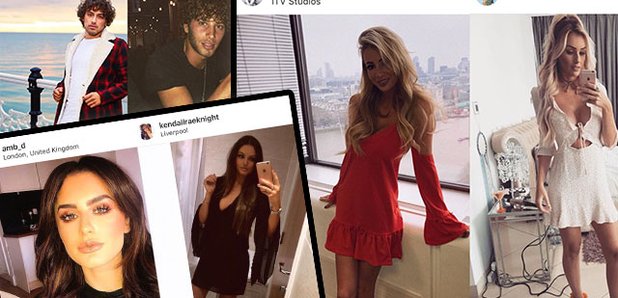 Viewers reckon they've spotted a Kem, Olivia, AND and an Amber.
The much anticipated new series of Love Island kicked off yesterday, sending Twitter into meltdown as fans celebrated it's return.
However as the show went on, and the new contestants were unveiled, eagle-eyed viewers couldn't help but notice that the new line-up looked all too familiar.
A number of fans on Twitter pointed out that many of the contestants looked 'exactly' like last year's.
One fan wrote, "Eyal is basically a zen Kem" whilst others compared Laura to Olivia and Kendall Rae with 2016's Kady McDermott.
Eyal is basically a zen Kem #loveisland pic.twitter.com/7DSuO0oEpB

— Katie Holland (@katieho11and) June 4, 2018
I actually just can't get over this but I don't think Laura is gna be anywhere near as entertaining as Olivia @oliviajade_att #LoveIsland pic.twitter.com/SfSB8G1aCi

— jo(die) (@joxds) June 4, 2018
Love island deffo has a type, Kendall is the double of Kady. #loveisland pic.twitter.com/Z7d6sOzTqE

— ✧˖° Meg °˖✧ (@MegLake_x) June 4, 2018
Other fans couldn't get over how much Niall Aslam sounds like Chris Hughes, with one tweeting: "Look away while Niall is talking & you'll hear Chris Hughes voice."
Another added: "Niall has had a whole year to hone 'the Chris Hughes'. He's nailed it #LoveIsland."
Meanwhile, viewers also managed to find the new contestant's Hollywood comparisons, comparing Adam to Josh Peck and Laura to Leslie Mann.
Adam looks so much like Josh Peck in some angles and I just can't unsee it #loveisland pic.twitter.com/qDTpGCiHDK

— mol (@molbrownsword) June 4, 2018
Just realised Laura looks like Leslie Mann from this is 40 #loveisland pic.twitter.com/PIh4ufyOly

— Samanthaaar (@smnthlls) June 4, 2018
Pretty spot on, to be fair!
Watch more: