Love Island Australia exists and it could merge with the British series
4 June 2018, 14:27 | Updated: 5 June 2018, 09:56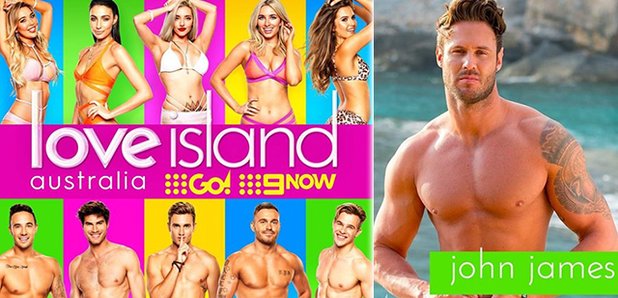 Love Island Australia has been kicking up as much fuss as our ITV2 version but where is it filmed? And how do we watch it?
With the fourth series of Love Island here, fans of the show might be surprised to hear that Australia are also jumping on the bandwagon and have just launched their first ever series of the show! AND, rumours are circulating that the two shows may well merge.
But what do you REALLY want to know about Love Island Australia? Where is it filmed? And can you watch it online?
Here's what we know about the Australian series so far...
When did Love Island Australia start?
Love Island Australia began Sunday 27th May, and is aired on Aussie channels 9Go! and 9Now. The series airs every night from Sunday through to Thursday, and is filmed 24 hours in advance of screening.
Who are the contestants and cast?
Remember John James from 2010's Big Brother? Who dated Josie Gibson? Well, he's one of the Auzzie Love Islanders. Rumours recently began circulating that Josie in fact began 'sexting' him a month before he entered the villa, and demanded ladies "stay well clear" of her former love.
(This hasn't happened, of course).
There's also Natasha, who claims to have slept with Justin Bieber. During her intro, she said: "I was lucky enough to party with Justin Bieber. I'm not allowed to say anything. A girl doesn't kiss or tell." But, in classic Love Island style, she was probed further in a cheeky game of Spin The Bottle.
All the other contestants are 'unknown' individuals, hoping to find love during one long, hot summer.
Can we watch Love Island Australia in the UK?
Sadly, we're going to have to make do with the UK version, as the Auzzie version is not currently aired over here. However, all is not lost, as the show has its own YouTube channel, which is brimming with regular juicy clips from the show.
Where is Love Island Australia filmed?
Love Island Australia is filmed in a villa in Majora - just like our version. In fact, the two places are only half an hour away from one another.
Will Love Island Australia merge with our Love Island?
Due to the close proximity of their locations, it is rumoured that the two series could well merge. Speculation surrounding the two sets of contestants meeting one another is rife, but only time will tell whether there's truth behind this.
WATCH! Meet the brand new 2018 Love Islanders:

Love Island UK kicks off tonight - June 4th - at 9pm on ITV2.