Love Island's Eyal splits opinion after 'forced' kiss with Megan
13 June 2018, 12:31 | Updated: 27 June 2018, 16:57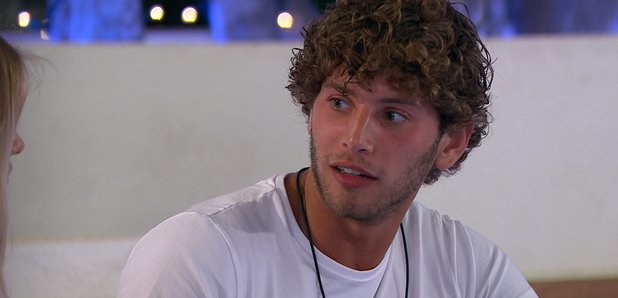 Eyal, 22, has divided opinion amongst fans after locking lips with Megan in front of unlucky-in-love Dr. Alex.
Eyal ended up in the center of a huge Twitter storm last night after his 'desperate' attempt to win over new girl Megan.
Megan, who is currently in a complex love triangle with Alex and Eyal, was forced to decide who to pick in the next 're-coupling' which we will see on screens tonight.
Not wanting to lose to his so-called mate Alex, Eyal took drastic measures.
After a swaying chat with Megan where he was knocked back for a kiss, he later walked over and kissed her anyway - right in front of Alex.
Meanwhile, Twitter went into meltdown, with many branding the contestant 'desperate' after making his move.
One fan wrote: "Eyal is so beggy it's making me cringe, how anyone could pick that over alex who's actually giving her a choice I don't know"
Another added: "Can Eyal just back off for 2 seconds please it's Alex's time to shine"
Can Eyal just back off for 2 seconds please it's Alex's time to shine #loveisland

— Anastasia (@AnastasiaK_xoxo) June 12, 2018
Others praised Alex for confronting Eyal about the situation afterwards, admitting he found the whole thing "distasteful."
One viewer tweeted: "Good for Alex standing up for himself, Eyal is so desperate."
Good for Alex standing up for himself, Eyal is so desperate it's embarrassing #LoveIsland

— Love Island UK (@LoveIsIandUK) June 12, 2018

Watch more: