GMB Fans CRINGE As Richard Arnold Mimics Magic Mike With Sexy Routine
23 August 2017, 16:46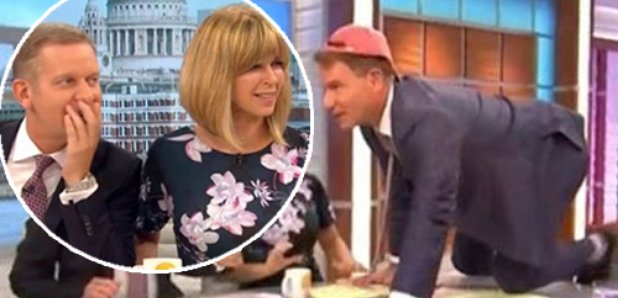 Fans of the morning news show were left watching from behind their fingers as the reporter unexpectedly gave presenters a lapdance.
Viewers of Good Morning were treated to a full on lap dance just in time for breakfast after entertainment reporter Richard Arnold unexpectedly gave a raunchy dance on the desk.
It was only 6.50am but the cheeky reporter wasted no time in getting on top of the table and dry humping the desk, much to the horror of news anchors Jeremy Kyle and Kate Garraway.
The hilarious moment came after Richard had been told by Channing Tatum that the Mike Mike dance troupe were looking to expand, and of course, the reporter was keen to audition.
After grinding for Channing during the interview, Richard decided to give Kate Garraway and Jeremy Kyle a live performance.
He showed off as he crawled onto the desk and began to gyrate in front of the two gobsmacked presenters.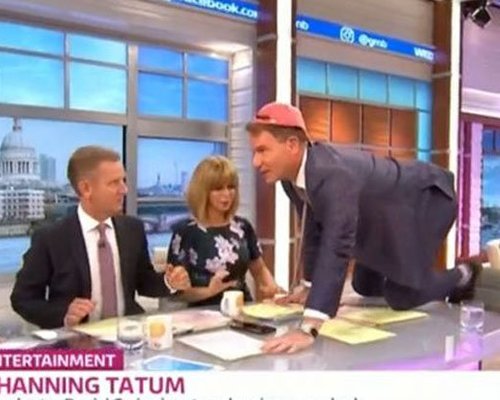 Richard cheekily looked over at the hosts and said: "I could try a little something on the desk. Is that too much for 6.50?"
He then stared at presenter Charlotte Hawkins as he wiggled his bum for the camera.
Fans of the show were left with their jaws on the floor and took to social media to express their shock.