The Longest Lasting Married At First Sight UK Couple Have Split!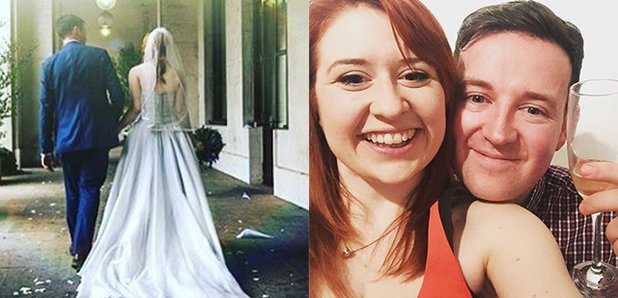 After only 5 months of marriage, the last remaining Married At First Sight couple from series 3 have parted ways.
When Married At First Date aired and episode with singles Caroline and Adam on everyone was convinced they'd be together for ever.
Fans even said that the couple had made them believe in love again.
So we are heartbroken to find out the pair have split after only 5 months together!
At the end of their series the programme revealed that out of four couples that took part in the programme, only Adam and Caroline were still together.
They struggled to decide where to live at first due to conflicts with where their jobs were based, but they vowed to work through any problems and stick together.
However, sadly it wasn't meant to be and recently they split. Caroline has even gone as far as putting her gorgeous Vera Wang wedding dress up for sale.
She has uploaded several photos of the beautiful gown on her Instagram page with a link to Bridal second hand website, Bride2Bride.
She captioned a post 'The most beautiful thing I've ever worn, but it's time to say goodbye.'
We are so sad to hear this and wish them all the best!