Mary Berry Adds This To Her Bolognese And Spaghetti Fans Are FUMING
7 March 2017, 12:53 | Updated: 14 July 2017, 11:11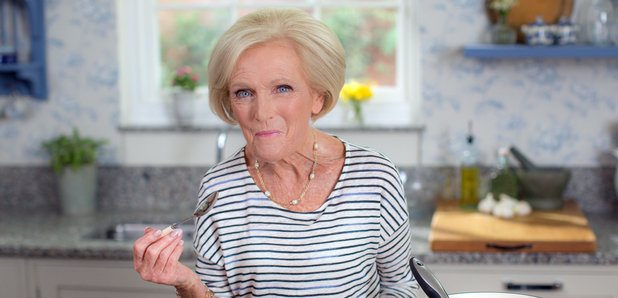 Mary Berry has caused controversy amongst fellow cooks when she added double cream and white wine to her bolognese recipe.
We may have originally picked up the recipe from the Italians but as a nation we've adopted spaghetti bolognese with open arms. You can always rely on a trusty spag bol to fall back on.
So don't mess with it okay? Mary Berry is finding this out the hard way.
When the 81-year-old national treasure decided to take on the British (!) staple on her Every Day cooking show, she enraged viewers by adding DOUBLE CREAM to her recipe.
The internet kicked off.
First here was shock
Double cream in a bolognese?! #maryberryeveryday pic.twitter.com/md63zB5dD8

— Natasha Poltorak (@nooshabelle) March 6, 2017
Cream? In a spag bol? Cream? #MaryBerryEveryday pic.twitter.com/dpadM8Vf9T

— Dave Jones (@WelshGasDoc) March 6, 2017
Shocked and appalled about Mary Berry adding double cream to her bolognese.

— Alex (@alexpreston101) March 6, 2017
Then there was outrage
Shocking that #MaryBerryEveryday ruins a traditional British dish by adding cream. As for no spaghetti? A disgrace.#Bolognese

— Alex the Guiri (@AlexTheGuiri) March 6, 2017
Cream?? Mary! #maryberryeveryday

— Jill (@JillWoodward1) March 6, 2017
cream? CREAM?
#maryberryeveryday

— Squeaky (@SqueakySays) March 6, 2017
And then there was the downright sarcastic
#maryberryeveryday
Here we go , Spaghetti Bolognese with ........ Double cream
Tuts.. I was expecting unicorn tears

— Danny (@qprrforme) March 6, 2017
And those who feared that if they follow Mary's recipe, they'd die of a heart attack
What's the deal with Mary Berry adding double cream to EVERYTHING? She just added it to bolognaise!

— Philip Lee (@drphiliplee1) March 6, 2017
But is it all that strange? Because according to the Italian Academy of Cooking's authentic Bolognese recipe written on request of the Chamber of Commerce back in 1982, we should all be including milk in our sauces.
It seems that everyone has their own quirky way of making the traditional dish, adding secret ingredients like Worcester sauce or a drop of Marmite. So stop giving Mezza Bezza a hard time, okay?