Last Night Mel Brooks Said What EVERYONE Was Thinking About The One Show
28 September 2017, 12:42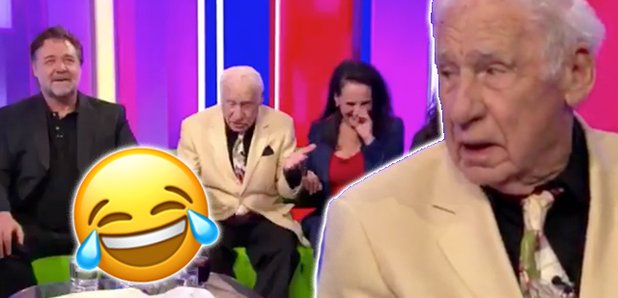 The movie legend appeared on the BBC show last night and made a hilarious comment about it.
It's safe to say the One Show is like marmite, people either love it or hate it.
It's an easy watch at the end of the working day but it's also a bit of a random watch with many commenting on the randomness of its guests and magazine segments...let alone that awful theme tune!
Legendary US comedy actor Mel Brooks was a guest on the One Show sofa last night promoting the West End version of his classic film, Young Frankenstein.
But he, along with the audience watching at home, were taken aback by the random nature of the running order of the programme.
During one section the presenters Matt Baker and Alex Jones cut suddenly from an uplifting segment to a sad piece about long lost siblings which led Mel to interrupt shouting "what a crazy show this is!".
The entire studio erupted into fits of laughter including the guests on the sofa which alongside Mel were Russel Crowe, Lesley Joseph and Ross Noble.
Matt and Alex tried to be as professional as possible and try and move the giggles onto the next segment of the programme but even they couldn't help but chuckle at the funnyman's comments.
Matt quipped about the One Show's frantic segments "we turn the page and move on" - you can say that again!