Michael Greco Is Returning To Our TV Screens Soon!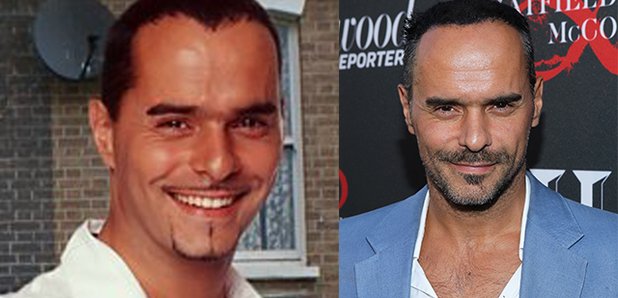 The actor who we all remember as Eastenders hunk Beppe di Marco has returned to British TV!
It has been a while since we last saw Michael Greco on our screens in Eastenders as Italian stallion, Beppe di Marco.
He recently moved back over to the UK after taking a break from acting stateside and this set the rumour mill in motion that he might be making a comeback to Albert Square.
But it isn't Eastenders will get him back on our screens, it's Casualty instead!
Thats right! The 46-year-old actor will be turning from policeman to doctor as he heads to Holby City Hospital's A & E department to join the medical drama.
He will be playing Phil Paterson in the show and took to Twitter to share the good news saying "Am delighted to be joining the cast of @BBCCasualty Such an amazing show that's maintained such incredibly high standards".
When asked if he would ever consider returning to Eastenders he said "Well I've never been asked to go back. You never say never, never close any doors. Who knows I mean I know so many characters come back to 'EastEnders'."
We can't wait to have you back on our screens Michael!