Mollie King's Response Is PRICELESS As Strictly Host Asks "Are You In Love?"
12 December 2017, 12:12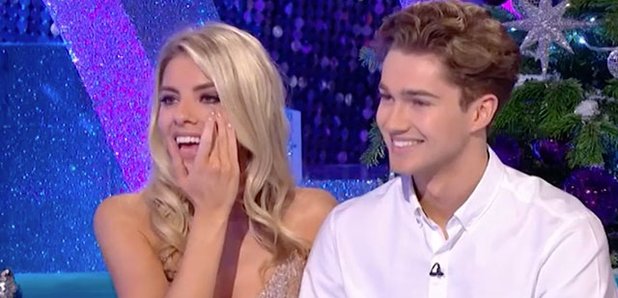 The pair are finally faced with the question on everyone's lips...
The celebs can deny it till the cows come home, but every year, Strictly Come Dancing comes with a little bit of romance in the wings.
Something about dancing in an adonis' hands makes them giddy. And this year it's Mollie King and her dance partner AJ Pritchard who have sent tongues wagging.
With suspicions rising high throughout the season, Zoe Ball finally asked the question we've all been dying to know. Are the pair in love?
As Mollie weeped and gave a goodbye speech on BBC Two spin-off, 'It Takes Two', she explained: "I feel so lucky to have spent time with you all. I've loved it, I wish I could do it again, it's been an incredible experience."
Then Zoe finally went in for the kill, asking: "The question on everybody's lips. Have you fallen in love…with dancing?"
She then then added: "We've fallen in love with the idea that you two will fall in love one day.
"I've bought my hat for the wedding!" - in response the pair simply laughed coyly and thanked Zoe for everything.
If that wasn't enough, Mollie who is 7 years AJ's senior shared a heartfelt message with AJ on her Instagram following their departure from the show, saying:
"AJ, I don't even know where to begin… I have felt like the luckiest girl in the world being able to dance in your arms every Saturday night. I can't even begin to thank you enough for everything you have done… You are absolutely magical."
Meanwhile, AJ shared a video montage of the pair dancing on his Instagram with the caption: "Thank you @mollieking for making this an unforgettable experience filled we Cherished memories for Life." - Followed by a love heart emoji.
They sound pretty loved up to us!
Bookies predict that the pair will announce their relationship in a few days. Let's wait and see…
Watch more: