Morning Weatherman Just Made This EPIC Gaffe Live On TV!
8 December 2017, 12:33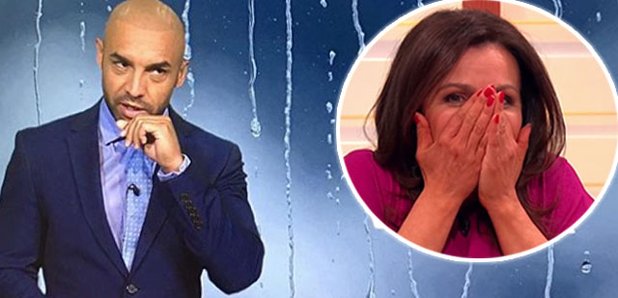 Alex Beresford jokes that he's going to "get fired" after this blunder…
The GMB presenters got quite a shock this morning as they introduced weatherman Alex Beresford for the daily weather forecast.
As they explained that "Alex has the full weather picture for us now", the host was no where to be seen.
Soon after Susanna Reid asked: "Where is he?"
Ben Shephard quickly pitched in asking: "Alex, where are you?" Until he finally made an appearance, quickly saying "I'm here, let's take a look at the weather."
Close call!
After the titles ran, Alex mocked himself, saying: "Someone's getting fired!"
This isn't Alex's first blunder either. Last month, the weatherman didn't realise he was on air, and was caught staring into space on a live link.
Following the blunder, Susanna joked: "Alex doesn't seem to realise he has a camera on him!" Whilst Piers Morgan quickly saved his bacon adding: "Slightly chaotic, but nothing we can't handle… I can give you the weather forecast, it's cold."
Aww, he hasn't had the easiest of rides! Don't worry Alex, tomorrow is a new day…