The Essential 80s Movie Collection Everyone Should Own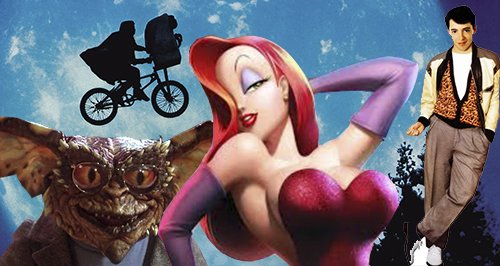 When you see that one of the greatest films of your childhood is on TV, do you gather the family together and make your children watch it?
And how gutted do you feel when they don't appreciate the pure brilliance of films from the 80s?
We're talking about the decade that was dominated by Steve Spielberg, the age of where cartoons met real-life, the time when storylines were are their best.
It's okay that the brilliance of these key films are wasted on today's kids because we appreciate them. True film buffs will have seen all of these. How many of these do you own?
E.T.: The Extra-Terrestrial (1982)
This is one film that teaches kids empathy and they will cry A LOT, but it's equally funny and really exciting.
The Breakfast Club (1985)
Five high school students and a Saturday morning detention. Stick it to the man.
Back To The Future (1985)
'He was never in time for his classes... He wasn't in time for his dinner... Then one day... he wasn't in his time at all.'
The Little Mermaid (1989)
It gave us real mermaid goals and we never quite got over it.
The Goonies (1985)
Two brothers found out that they might loose their house so they set out to find a pirate's treasure. It makes more sense when you see it.
Who Framed Roger Rabbit (1988)
Where the world of cartoon and real life collides. And Jessica Rabbit *twit tawoo*...
Beetlejuice (1988)
Perfect for Halloween.
Gremlins (1984)
These are the fury-like creatures that are super cute and then they just turn on you.
Ferris Bueller's Day Off (1986)
A High School kid who is determined to bunk off school. And he speaks to the camera which means he's actually speaking to YOU!
Ghostbusters (1984)
This was silly special effects at it's peak. After watching this you'll find yourself saying 'who you gonna call?' at least once a week for the rest of your life.
Say Anything (1989)
A lesson in love with teenage angst. Perfect.
The Fox and the Hound (1981)
'A story of two friends who didn't know they were supposed to be enemies." Needless to say, it's heartbreaking.
The Land Before Time (1988)
Because dinosaurs were cute.
An American Tail (1986)
There was no stopping director Steven Spielberg in the eighties, including this non-Disney animated classic.
Have we missed any out? Let us know by commenting below.