EXCLUSIVE: "I Wanna Raise My Kids!" Is Angelina Jolie Quitting Acting?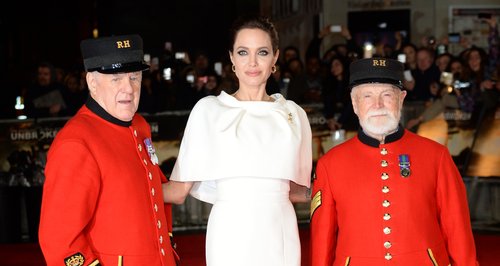 Serving her second stint as a director in World War II epic 'Unbroken', the stunning actress reveals exclusively to Heart why giving up her on-screen career would allow her quality time with the kids, to be "more effective" in her work as a UN ambassador and the opportunity to focus on her passion for directing films.
With her stint behind the camera being tipped for an Oscar and her ongoing work as a humanitarian, it's clear that Angelina Jolie is a very busy woman!
The 39-year-old star addressed speculation that she won't be acting for much longer during the London première of her new film 'Unbroken'.
"I wanna raise my kids, I wanna get them through their teenage years, I wanna do whatever [I can] that's useful so we'll see," the mother of six told Heart showbiz reporter Kevin Hughes of future plans. "I do love my work with the UN and with PSVI (Preventing Sexual Violence Initiative) so if I could do more of that and be more effective I will try to do what I can."
Listen to the whole interview!
Angelina Jolie 'Unbroken' premiere
Despite Angelina's successful acting career she suggested that spending time behind the camera is a more fulfilling job, adding "I love directing, I can act in so many things and you can try to express different characters but to direct is years of your life and you have to really love it and believe in it."
The film, which is released on Christmas Day, sees British actor Jack O'Connell star as Louis Zamperini, a former Olympian and WWII bombardier who finds himself in a Japenese Prisoner of War camp after his plane crashes at sea.
Meanwhile, Angelina was joined by Chelsea pensioners at the film première in London, and she expressed how thankful she was to meet the "heroes" who fought for their country in war.