How Did Genie Get In The Lamp? Disney's Aladdin Prequel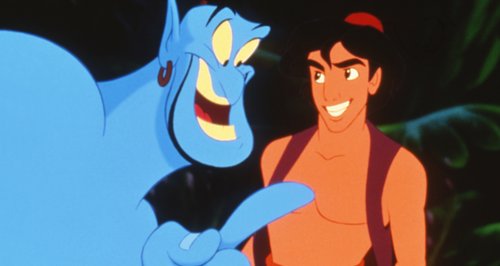 Fans of the Disney movie will be thrilled to learn that an prequel to the beloved film is reportedly in the pipeline.
'Genies' will be a comedy adventure and will focus on the life of the magical Genie in the lamp.
The iconic blue figure, who was voiced by Robin Williams in the 1992 movie and grants a street urchin Aladdin three wishes is set to get his tale told in his own feature length movie.
In the new film, we go back to Genie's beginnings and explore him and his magic lamp.
'The Hollywood Reporter' claims the movie is still in its very early stages… we say, watch this space!