Ben Affleck To Star, Direct And Write A Standalone Batman Film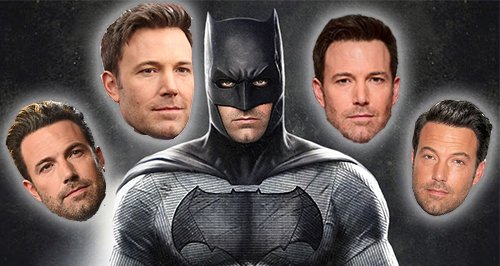 Ben Affleck is going to star in a Batman film written by Ben Affleck and directed by Ben Affleck...
Ben Affleck is the latest actor to take on the role of the husky voiced superhero of Gotham city and is currently starring in Batman vs. Superman: Dawn of Justice.
Now, Warner Bros. have confirmed that Affleck will take on the leading role in a Batman film that he has written and will also direct.
We know right, it sounds a bit big headed. Especially as his performance in the epic battle of superheroes didn't exactly receive a standing ovation from film critics...
Watch the trailer for Batman Vs. Superman: Dawn of Justice:
Nevertheless, Affleck is set to return as the Dark Knight in two more Justice League movies with Henry Cavill's Superman and Gal Gadot's Wonder Woman.
Having said that, whether these films will go ahead is also in the balance due to the negative critical response to the first film.
The Hollywood Reporter has said that Affleck could be making his solo appearance in October 2018 or November 2019, both days have been set aside by Warner Bros. for unspecified comic book films.