14 MUST SEE Movies Before Christmas!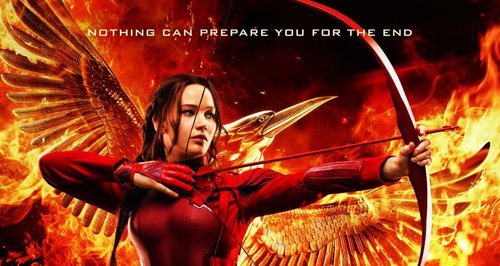 Whether it's a brand new Christmas comedy that you fancy or a gory thriller to put you on edge this festive season, watch the trailers for the films coming to the cinemas from now until Christmas.
A Christmas Star (U)
Release date: 13th November 2015
Born under the Christmas Star, Noelle believes she has the gift to perform miracles, so when conniving developer McKerrod threatens her peaceful life she and her friends determine to use this gift to thwart his plans and save their village. Starring Suranne Jones, Bronagh Waugh and Rob James-Collier.
Good Dinosaur (PG)
Release Date: 27th November 2015
An epic journey into the world of dinosaurs where an Apatosaurus named Arlo makes an unlikely human friend. Starring Raymon Ochoa, Jeffrey Wright, Steve Zahn.
Fathers and Daughters (15)
Release date: 13th November 2015
A Pulitzer-winning writer grapples with being a widower and father after a mental breakdown, while, 27 years later, his grown daughter struggles to forge connections of her own. Starring Amanda Seyfried, Aaron Paul and Russell Crowe.
Victor Frankenstein (12A)
Release date: 3rd December 2015
Told from Igor's perspective, we see the troubled young assistant's dark origins, his redemptive friendship with the young medical student Viktor Von Frankenstein, and become eyewitnesses to the emergence of how Frankenstein became the man - and the legend - we know today. Starring Daniel Radcliffe, James McAvoy and Jessica Brown.
Hunger Games Mockinjay: Part 2
Release date: 19th November 2015
Prepare for the final instalment of The Hunger Games series. After being symbolized as the "Mockingjay", Katniss Everdeen and District 13 engage in an all-out revolution against the autocratic Capitol. Starring Jennifer Lawrence, Josh Hutchinson and Liam Hemsworth.
Snoopy and Charlie: The Peanuts Movie (U)
Release date: 21st December 2015
Snoopy embarks upon his greatest mission as he and his team take to the skies to pursue their arch-nemesis, while his best pal Charlie Brown begins his own epic quest back home. Starring Kristen Chenoweth, Francesca Capaldi and Madisyn Shipman.
Star Wars: The Force Awakens (12A)
Release date: 17th December 2015
We're not too sure what this film is exactly about yet as production has been kept under-wraps. But we do know that it's a continuation of the saga created by George Lucas and set thirty years after Star Wars: Episode VI: Return Of The Jedi.
Christmas with the Coopers (12A)
Release date: 4th December 2015
When four generations of the Cooper clan come together for their annual Christmas Eve celebration, a series of unexpected visitors and unlikely events turn the night upside down, leading them all toward a surprising rediscovery of family bonds and the spirit of the holiday. Starring Amanda Seyfried, John Goodman and Olivia Wilde.
The Lady in the Van (12A)
Release date: 13th November 2015
Based on a true story, playwright Alan Bennett forms an unexpected bond with a transient woman living in her car that's parked in his driveway. Starring Maggie Smith, Jim Broadbent and Alex Jennings.
Krampus (15)
Release date: 4th December 2015
This is not one for the feint hearted! A boy who has a bad Christmas ends up accidentally summoning a Christmas demon to his family home. If you like a fright at Christmas then here's the film for you! Starring Allison Tolman, Toni Collette an Adam Scott.
Bridge of Spies (12A)
Release date: 27th November 2015
During the Cold War, an American lawyer is recruited to first defend an arrested Soviet spy in court, and then help the CIA facilitate an exchange of the spy for the Soviet captured American U2 spy plane pilot, Gary Powers. Starring Tom Hanks and Mark Rylance. Directed by Steven Spielberg.
He Named Me Malala (PG)
Release date: 6th November 2015
This docu-film looks at the events leading up to the Taliban's attack on Pakistani schoolgirl, Malala Yousafzai, for speaking out on girls' education followed by the aftermath, including her speech to the United Nations.
In The Heart Of The Sea (12A)
Release date: 25th December 2015
Based on the 1820 event that inspired Herman Melville's novel Moby-Dick, a whaling ship is preyed upon by a sperm whale, stranding its crew at sea for 90 days, thousands of miles from home. Starring Chris Hemsworth, Cillian Murphy and Brendan Gleeson.