Buzz Lightyear's Tim Allen 'couldn't get through' emotional Toy Story 4 ending
28 September 2018, 08:17 | Updated: 28 September 2018, 08:19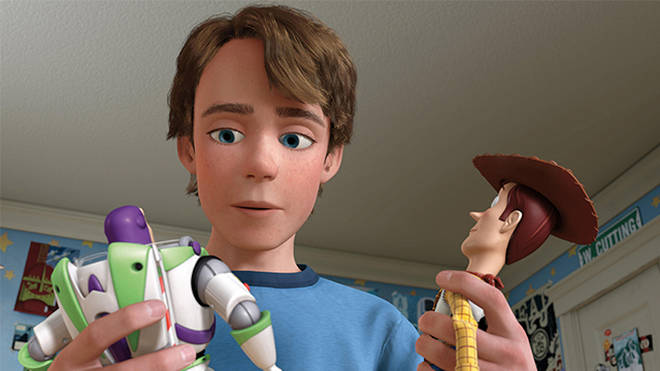 Buzz and Woody return to the big screen next summer in Toy Story 4 - and it's likely to be just as emotional as the last film.
With Toy Story 4 well underway, Disney fans are still trying to come to terms with the emotional farewell Woody and his pals made as owner Andy headed off to University.
The heart-breaking ending to the third film left Toy Story lovers in tears after watching Andy drive away in his car, leaving his beloved toys with youngster Bonnie.
And now, Tim Allen, who voices Buzz Lightyear, has let slip that the ending to the upcoming movie is to be just as tear-jerking as the last.
Speaking to The Talk, Tim explained it's an 'incredibly great story', and said: "It is so emotional, it's so funny, it's so big, the idea they've come up with, I'm startled.
"I couldn't even get through the last scene. I would love to be a Washington leaker."
READ MORE: This disturbing Toy Story theory will change how you see the film forever
Asked if he'd give any more spoilers, he added: "I just can't do it. I can't give any more away.
"They've got great characters but a couple of scenes toward the end were really hard to get through." 
With Toy Story 4 confirmed to hit cinemas next summer, we've still got a bit of time to emotionally prepare ourselves for what is surely going to be one heck of a rootin' tootin' film.