Celebrities Join Forces With The BFG To Create A Magical Project
THE BFG DREAM JAR TRAIL
01:39
For anyone who knows Roald Dahl's make-believe story about Sophie's adventures with the BFG (Big Friendly Giant), the release of Stephen Spielberg's film is nothing short of magic.
But things are about to get even more heart-meltingly fuzzy. To celebrate Roald Dahl's 100th birthday, lots of celebrities have teamed up with the BFG to create their own 'dream jars' to be displayed as part of a trail around London, all in aid of Save the Children.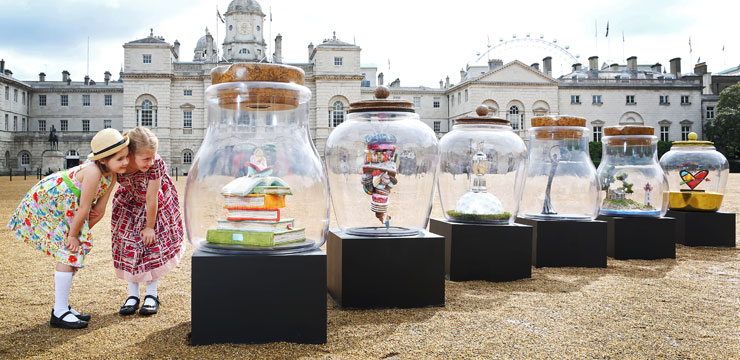 Picture | Entertainment ONE/YouTube

For those of you who are unfamiliar with the dream jars, the BFG uses them to store dreams that he has caught in Dream World before distributing them to sleeping 'uman beans in the world that we know.
Loads of stars including Mark Rylance (the BFG himself), Quentin Blake, Stephen Spielberg, Maisie Williams, Nadiya Hussain (Bake Off winner), Sophie Dahl (model), the Duchess of Cornwall, and even Tom and Giovana Fletcher have put their dreams into GIANT six foot jars located in iconic spots around London.
Roald Dahl's granddaughter Sophie, upon whom the main character of Sophie is said to be based, said: "I am thrilled to be part of such a creative adventure in support of the incredible work of Roald Dahl's Marvellous Children's Charity.
My grandfather was a great champion of dreams and imagination and I feel he would have been delighted to see his work supporting children in this way."

Picture | PA
The trail will run from 9 July – 31 August and the jars will then be auctioned in aid of Save the Children and Roald Dahl's Marvellous Children's Charity, which provides specialist nurses for seriously ill children in the UK.
Can't make it to the trail? No problem because the film is out THIS FRIDAY!