'Spectre' Breaks ALL UK Box Office Record's With £41.7 Million Opening Sales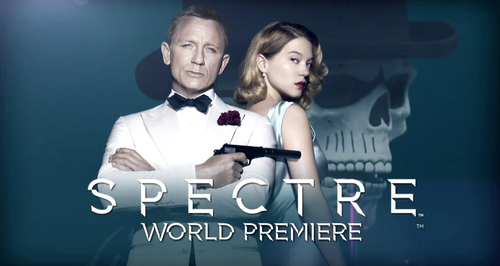 After a star-studded premiere, 'Spectre' has broken box office records to become the highest grossing movie in nearly every releasing market, making it the UK's biggest cinema opening of all time.
Update 3rd November 2015
Daniel Craig as 007 has helped to secure a new record in UK cinema history, as the latest Bond instalment opened to an estimated 41.7 million in it's firsts even days of release.
The action packed cinematic epic, which also stars Naomi Harris, has beaten previous opening records set by 'Harry Potter and the Prisoner Of Azkaban' and overtaken 'Skyfall' in it's earnings over the first seven days.
Update 26th October 2015
The day has finally arrived! The 24th Bond film, SPECTRE, is out in cinemas today and the glamorous cast will be attending the premiere at Royal Albert Hall.
And to top off all of the excitement, the event has received the royal seal of approval as the Duke and Duchess of Cambridge AND Prince Harry are also to attend the premiere.
If you feel like you're missing out, don't be. Here at Heart, we've got our hands on a live stream from the event itself that you can watch the red carpet events as they happen!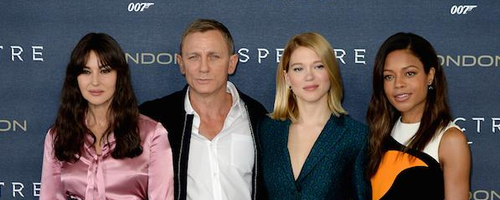 Monica Bellucci, Daniel Craig, Léa Seydoux and Naomie Harris. Picture: PA
David Walliams, Susanna Reid and Rick Edwards, will host the SPECTRE red carpet for the Sony Pictures Releasing UK YouTube page.
Make sure you're watching to find out what royalty are wearing and exclusive interviews with the cast and filmmakers, as well as clips from the film!
Still can't wait to see it? Watch the trailer and read the roundup of what we know so far:
♦︎ Christoph Waltz will be playing villain Oberhauser, while Andrew Scott will play bad-guy Max Denbigh
♦︎ At 50, Monica Bellucci will be the oldest Bond woman yet and Léa Seydoux will be playing love interest Madeleine Swann
Read more: Bond Woman Monica Bellucci: 'Sexiness is in the mind'
♦︎ Naomie Harris, Ben Whishaw and Randolph Fiennes will be resuming their roles as Miss Moneypenny, Q and M
♦︎ Skyfall director Sam Mendes is back directing this film
♦︎ Daniel Craig is back as James Bond, but he's hinted that it might be his last film
Watch Heart's Jenni Falconer give Daniel Craig quite a grilling!
♦︎ Filming will took place at Pinewood London, Mexico City, Rome, Tangier & Erfoud, Morocco, Sölden, Obertilliach and Lake Altausee and Austria
♦︎ Filmmakers had a bit of trouble when shooting SPECTRE due to hackers stealing an early version of the script and thieves attempting to get their mitts on eight of the luxury cars that appear in the film
♦︎ 'SPECTRE' stands for the global terrorist company Special Executive for Counter-intelligence, Terrorism, Revenge and Extortion
♦︎ Filming had to take an unexpected break so Daniel Craig could undergo a knee operation due to an injury he received whilst filming
♦︎ Nine bespoke Aston Martin DB10s were needed on set to film the epic car scenes. A stunning Jaguar CX75 also features
♦︎ Sam Smith sings the theme song 'Writing's On The Wall'. Watch the video below!
The Hilariously Catty Reviews!
Daniel Craig reprised his role as 007 on the big screen at the UK's premiere of 'Spectre' last night, and it's safe to say that it's got EVERYONE talking. While the film has generally received raving reviews, we couldn't help but notice some hilarious remarks.
Reuters: "As a somewhat tired feel about it, as if it had overgorged on a diet of Aston Martin cars, Omega watches and Belvedere vodka."
Hollywood Reporter: [Spectre] ultimately feels like a lesser film than Skyfall, falling back on cliche and convention."
Screen International: "[Spectre] falls back on the formula to deliver a slightly flat, old-fashioned 007 by the numbers".
The Guardian: That great big handsome-Shrek face with its sweetly bat ears has grown into the role."
Who Will Be The Next Bond?
He's already played a prisoner of war and a dashing tyrannical King Henry VIII and now it's rumoured that the he's been given the "unofficial nod" to be the next to play the 007 agent.
That's right, Daniel Craig's replacement is rumoured to be... Damian Lewis!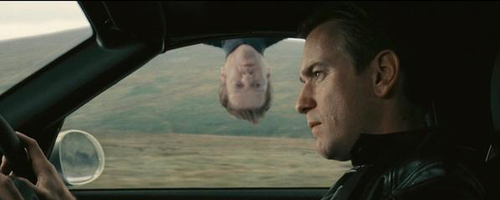 Damian played the spy who killed Ewan McGregor's character in 'Alex Ryder: Stormbreaker'.
However excited we are about this one, we are also sad that Idris Elba or Tom Hardy no longer stand as great a chance of becoming the next Bond. There are just too many men we'd like to see in the role!