Emotional Never-Before-Seen Outtakes Of Robin Williams Voicing The Genie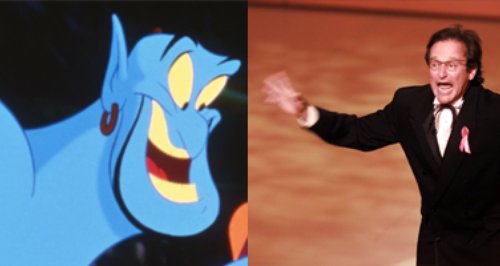 "But oh, to be free. Not to have to go "Poof! What do you need, "Poof! What do you need, Poof! What do you need?". To be my own master. Such a thing would be greater than all the magic and all the treasures in all the world." - Genie, played by Robin Williams.
It's been nearly 23 years since the release of Disney's Aladdin and just over a year since the legendary Robin Williams died.
Now, some of the cast have reunited to pay tribute to the actor. Directors Ron Clements and John Musker said that Robin was the only choice to play the role of the fun-loving genie. Luck for them, he took the role!
Watch the video below to see some of the scenes that were eventually cut from the final masterpiece.
A digitally remastered version of the film, featuring the outtakes, will be available to purchase on Blue-Ray 13 October.