Disney Characters Act Out The Notebook's Most Romantic Scenes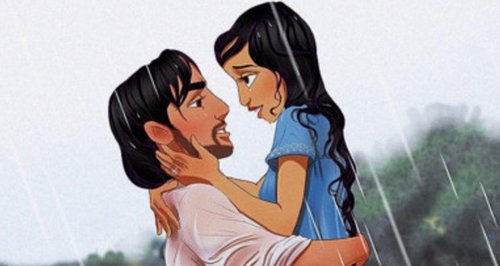 The most romantic film of all time has been given a Disney makeover. Can you spot your favourite Disney characters in these iconic scenes?
Disney is responsible for some of the most heartwarming stories all time, so it's no surprise characters such as Aladdin and Jasmine have been reimagined in one of film's greatest love stories, 'The Notebook'.
Talented artist Isaiah Stephens has recreated some of the most romantic scenes from the 2004 film starring Ryan Gosling and Rachel McAdams as lovers Noah and Ally.
The couple's romantic boat rides and passionate kiss in the rain are just some of the emotional moments that have us shedding a tear all over again!