The FULL Trailer For Disney's New Adventure Moana Has Finally Landed!
Moana – NEW Trailer – Official Disney | HD
02:29
Disney has unveiled the trailer for their new star studded Polynesian princess adventure, Moana!
Finally after sneak peaks and teasers galore, the trailer for Disney's newest princess movie 'Moana' is here!
The film chart the adventures of a teenage Polynesian princess Moana as she joins the ancient god Maui on an action packed journey.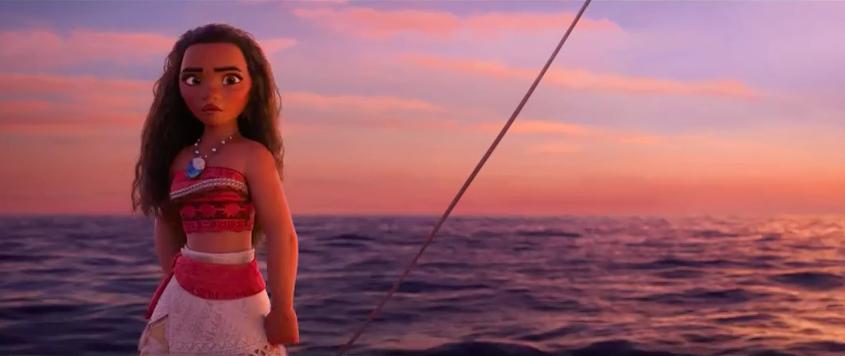 The trailer gives us more of a look at the characters and the sort of adventure we will expect from the film which is bound to be a hit for families all across the country!
Disney have made history by introducing it's first ever Polynesian heroine. And to top it off, former Pussycat Dollz singer Nicole Scherzinger will be voicing a character.
The 38-year-old singer turned actor will be playing Moana's kick ass mother, Sina. A mother who has always got her daughter's back, she's playful, sharp and strong-willd. She's torn between appreciating Moana's longing to be on the water and protecting her daughter from the world that lies beyond their reef.
Much like Merida in 'Brave', the CGI-animation's titular character Moana Waialiki is a sassy and independent young woman.
Credit: Twitter @SILVERSCREENS
As a seafaring enthusiast, she's a a bit of a tomboy which is good seeing as she is the only daughter of a chief in a long line of navigators.
New sketches of the animation show Moana giving plenty of attitude as she stands proudly with her oar wearing a little red crop top and a traditional skirt made with straw.
Disney's Moana coming in 2016! pic.twitter.com/NdytFXbIf4

— - (@SlLVERSCREENS) August 20, 2015
It's thought she will encounter a power demi-god during her adventure named Maui, who will be voiced by none other than Dwayne 'The Rock' Johnson.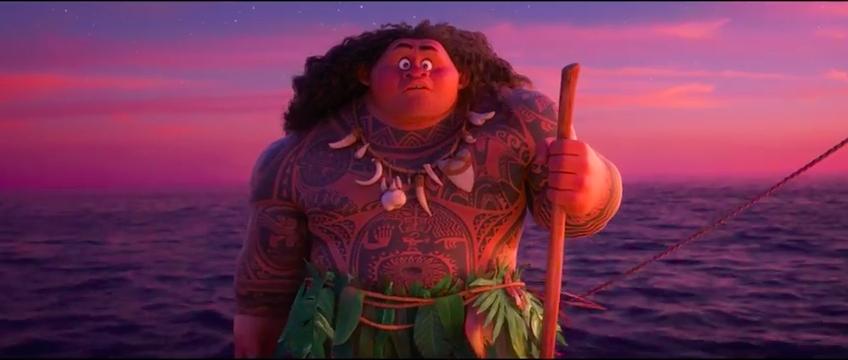 The former WWE wrestler is of Polynesian descent himself as his mother is a descendant of Samoan chiefs.
In true Disney fashion, the animation will tell a magical story following Moana as she embarks on a mission to find a mythical island in the Oceania.
Fans will have to wait a while before watching the movie, as it's not set for release until November 23, 2016.
The announcement comes as company works to diversify it's current offering of female heroines. In 2011 they welcomed Tiana with 'Princess and The Frog' as the first African American Disney princess.
here's Moana art if you're interested pic.twitter.com/DBCHfVaAjc

— mary (@normaniasf) August 15, 2015