THIS Harry Potter Star's Film Made Just £47 At The Box Office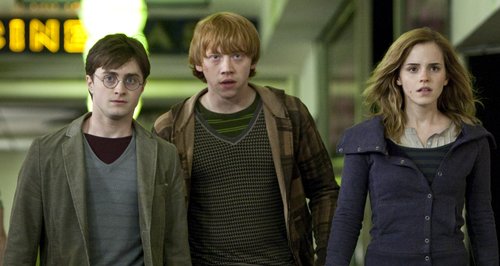 Emma Watson's midas touch hasn't appeared to rub off on her latest film effort...
With an estimated personal fortune of $60 million Emma Watson is used to breaking box-office records during her 10-year-stint in the 'Harry Potter' films but it seems the success hasn't rubbed off on her latest film 'The Colony'.
It's been revealed her most recent cinematic effort failed to attract audiences and pulled in a mere £47 in sales at the U.K. box office during it's opening weekend.
The figures will come as a shock to the talented actress who has appeared in some of the highest-grossing films of all time.
Admittedly, the Gavin Hood directed drama was only screened in three cinemas after a simultaneous video on demand release on Friday, so perhaps audience decided to watch the film at home instead.
The slim figures probably won't come as a surprise to critics who gave the film negative reviews when it first debuted at Toronto Film Festival under the name 'Colonia'.
The Hollywood Reporter slated the film claiming it was full of "genre cliches from start to finish" while the Guardian slammed the film even claiming it had "an ending pinched from Ben Affleck's Argo".
OUCH!
Despite the dismal numbers, the movie did fare better in the U.S where it pulled $15,709 upon it's release earlier this year.
Well, we're sure Emma won't be shedding any tears as she is set to star as Belle in Disney's live-action take on 'Beauty and The Beast' which is sure to be a smash!