WATCH! 'Fifty Shades Of Grey' Full Movie Scenes Revealed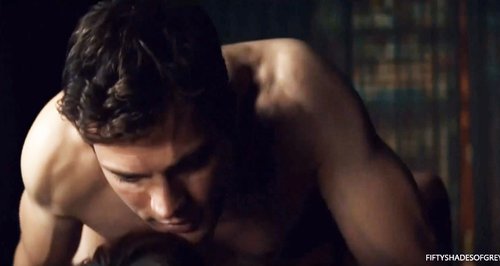 In the latest drop from 'Fifty Shades of Grey', Christian shows Anastasia his playroom for the very first time and it's got us even more excited! It's just 8 days to go until the eagerly awaited film based on E.L James' sexy novel is released on Valentine's Day a string of scenes featuring Jamie Dornan and Dakota Johnson have been revealed.
UPDATE:
Friday 6th February 2015:
Just when we thought the endless string of trailers couldn't tease us enough, Universal have released the first EVER full scenes from the film which details the awkward sexual tension between it's central characters Christian Grey and Anastasia Steele.
In previously released scenes, the sexy Mr.Grey stops by Anastasia's workplace to picks a few supplies from the hardware store, gives her a grilling in an interview and she even wakes up in his bedroom!
NOW the man of our dreams unveils his playroom for the first time, and we can tell that lots of naughty things are about to happen.
It's all getting too much!
Christian Grey shows Anastasia his playroom for the first time!
Anastasia Steele wakes up in Christian Grey's bedroom!
Christian Grey turns the tables in a tense interview with Anastasia
Christian Grey picks up some supplies at Anna's hardware store
The first sneaky previews come just days after a new trailer was shown during the Super Bowl Halftime, much to the delight of viewers.
UPDATE:
Friday 30 January 2015:
With only a couple more weeks to go until the infamous movie hits theatres, YET ANOTHER teaser has dropped for the most hotly anticipated film of the 2015!
The latest teaser sees Anastasia discussing the merits of Mr Grey with her friend. It also gives us more of an insight into the romantic relationship between the pair as we see the heroine dancing in the kitchen whilst her new beau watches her hungrily.
With so little time to go now before the feature film's release, it is probable that this is the final teaser…and boy is it a good'un!
The countdown is on. Ready? Set…Drool!
UPDATE:
Monday 12 January 2015:
Fifty Shades Grey' may seem like whips and handcuffs but the latest teaser reassures us that in spite of all the bedroom action, there IS actually some romance as Anastasia Steele is introduced to Christian Grey's parents for the first time.
It comes as the film's stars Jamie Dornan and Dakota Johnson hit the red carpet together at the Golden Globes ceremony.
In the one minute preview Anastasia and Christian appear to be getting serious as they go on a variety of dates together and he even whisks her away in his private helicopter!
UPDATE:
Friday 14 November 2014:
It's exactly three months until the release date of the hotly anticipated upcoming movie on 14 February 2015.
To whet our appetites, a second official trailer has just dropped... and it's definitely more risqué than the first!
Although still acceptable for general audiences, this montage gives us several more flash insights into the darkly seductive world of Mr Grey and his love interest Anastasia Steele.
The innocent journalist begins by asking questions such as "Why won't you let me in?", to which a misunderstood Christian replies "I had a rough start in life. That's all you need to know."
During the 2.22 minute long advert we then get to see Anastasia getting strapped into her plane seat in a way that might give us some implication of what is about to follow...
Set to the soundtrack of Beyonce's 'Haunted', this new offering certainly brings us tingles down our spine!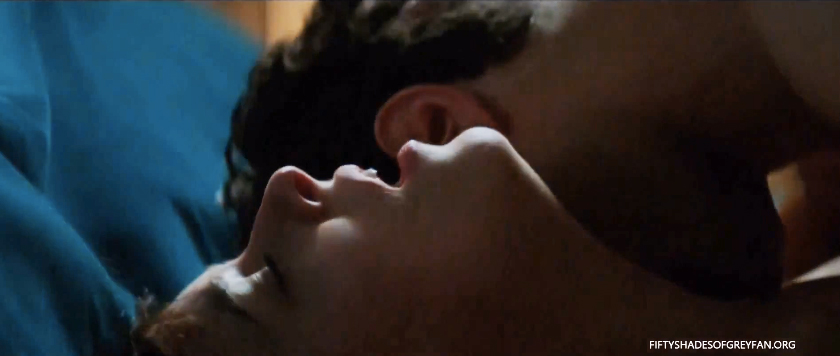 Universal certainly know how to keep us on the edge of our seats as last week a clip was released ahead of this full length trailer.
Take a look at the video below of Christian Grey, played by hunky former model Jamie Dornan, getting dressed in his very tidy apartment...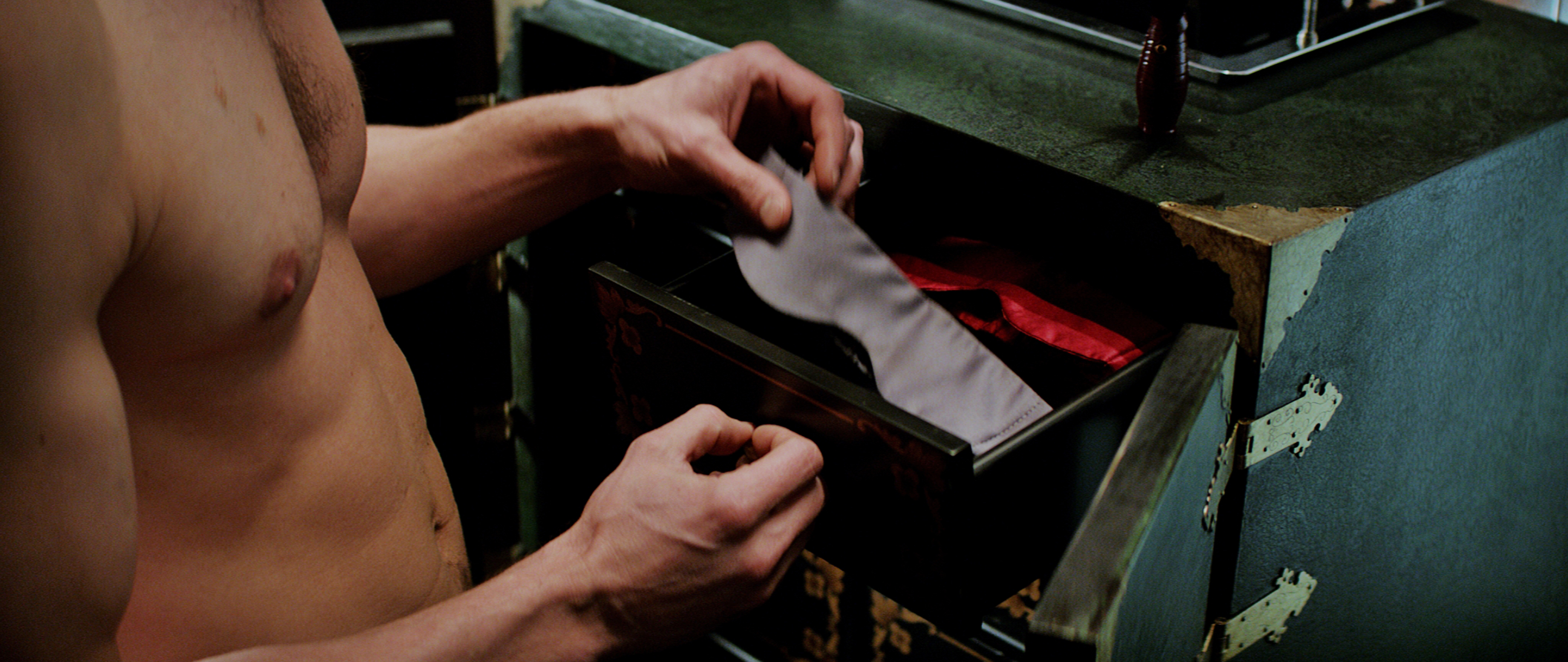 The film of the best seller by E.L. James is released on 14 February 2014.
The First 'Fifty Shades Of Grey' Full Length Trailer
If you have been waiting with baited breath for the first sizzling new trailer of 'Fifty Shades' well the wait is finally over, and trust us when we say it doesn't disappoint!
If you were looking forward to getting a glimpse of those naughty scenes then you will have to wait until the film drops next year but don't worry, Jamie Dornan and Dakota Johnson's electric chemistry throughout this trailer is still enough to get us all fired up.
The trailer comes after Beyonce teased fans with a short clip from the film which featured her sultry vocals for a sexier rendition of her hit 'Crazy In Love' which is featured on the films soundtrack.
Watch the exciting snippet below: