The Biggest Films Of 2015: Watch ALL The Trailers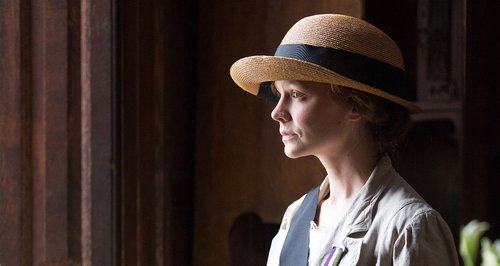 Ever wanted to watch all the year's hottest trailers in one place? We've done the heavy lifting for you and found all the best teasers from 'Spectre' to 'Star Wars: Episode VII - The Force Awakens'. Watch them all now...
This is shaping up to be an amazing year for film. Not only has 2015 already seen 'Magic Mike XXL', 'Jurassic World' and 'Avengers: Age Of Ultron' hit cinemas, but there's so much more to come.
Jennifer Lawrence is saying goodbye to Katniss Everdeen in 'The Hunger Games: Mockingjay - Part 2', James Bond is back in 'Spectre' and the original 'Star Wars' cast are returning for 'Episode VII - The Force Awakens'. What could be better?
Whet your appetite for this year's biggest films with the all incredible trailers below…
'Suffragette'
Release date: 12th October
'The Intern'
Release date: 2nd October
'Regression'
Release date: 9th October
'Masterminds'
Release date: 9th October
'The Walk'
Release date: 9th October
'Pan'
Release date: 16th October
'Hotel Transylvania 2'
Release date: 16th October
'Spectre'
Release date: 26th October
'Paranormal Activity: The Ghost Dimension'
Release date: 30th October
'The Last Witch Hunter'
Release date: 30th October
'Crimson Peak'
Release date: 30th October
'Bridge Of Spies'
Release date: 6th November
'Steve Jobs'
Release date: 13th November
'The Lady In The Van'
Release date: 13th November
'Carol'
Release date: 27 November
'Star Wars: Episode VII - The Force Awakens'
Release date: 18th December
'The Hunger Games: Mockingjay - Part 2'
Release date: 20th November
'The Good Dinosaur'
Release date: 27th November
'Victor Frankenstein'
Release date: 4th December
'The Peanuts Movie'
Release date: 21st December
'In the Heart Of The Sea'
Release date: 25th December