Meet Baby Dory! The Cutest Resident On The Reef!
Exclusive! A Brand New 'Finding Dory' Trailer
01:39
Do you remember Dory? Good because she's got her own film! Ellen DeGeneres, who voices the character, dropped the official trailer on her chat show!
We CANNOT wait for 'Finding Dory' to hit the big screens and we're so unbelievably jealous of our pals over in the USA who are already able to watch it!
But hopefully this adorable snippet of the film will keep your hunger satisfied until 29th July.
Have you been suffering from withdrawal symptoms from the loveable, forgetful Dory since we found Nemo back in 2003?
Well, Ellen Degeneres dropped a full length trailer from the film, Finding Dory, on her daytime chat show and we can hardly contain our excitement.
The film picks up six months after the first movie finished, with Dory (Ellen DeGeneres) living among the clownfishes. However, after going on a school trip with Nemo, Dory's mind seems to wander and she begins to feel homesick. Her heart is set on finding out about her past.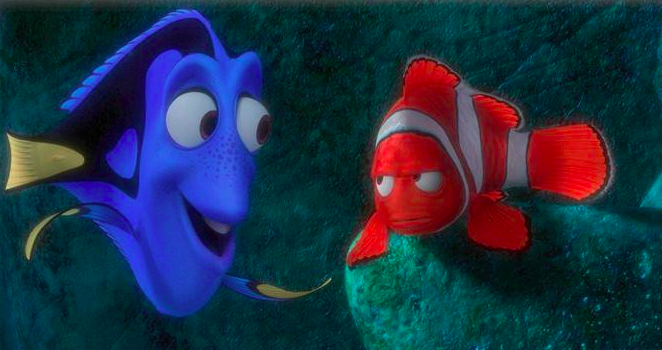 The film will be released 17th June 2016.
The film will see a return of our favourite characters - Nemo, Marlin and of course all of the tank gang. There will also be new characters like an octopus, sea lions, a beluga whale and many more.
The film will be released 17th June 2016. We will definitely be the first to see this at the cinema... if we don't forget that is!