Bond Girl? Give Over! Gillian Anderson Wants The Title Role!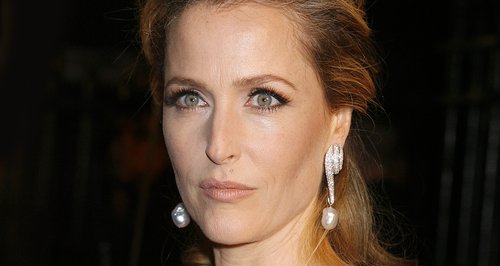 Is it finally time for a female Bond? Gillian Anderson certainly thinks so!
Since it was reported that not even a whopping 68 MILLION pay cheque could entice Daniel Craig to return to the popular film franchise, the rumour mill has gone into overdrive about who is going to step into those large shoes!
But who will be it be?
Will Idris Elba, Bear Grylls and Tom Hiddleston and all mooted to take over the iconic role of 007, another actor has thrown her name into the ring.
The 47-year-old 'X-Files' actress retweeted an incredible fan made poster where she's been super imposed onto the iconic Bond background after a Social Media campaign started to promote Anderson becoming the next Bond star.
It's Bond. Jane Bond.
Thanks for all the votes! (And sorry, don't know who made poster but I love it!) #NextBond pic.twitter.com/f8GC4ZuFgL

— Gillian Anderson (@GillianA) May 21, 2016
We're backing her all the way!