Is There A 'Grease' Reunion Next Year? Olivia Newton-John Hopes So!
We might need to pull out the leather jackets and our pink ladies bombers as Grease marks it's 40th anniversary next year!
It seems like just yesterday, we were shuffling around in out living rooms as we watched Olivia Newton-John and John Travolta 'Grease'.
So it's a little hard to believe it's been nearly 40 years since the iconic musical first hit our screens.
Now Olivia Newton-John has hinted she would be up for a reunion to mark its 40th anniversary, and we couldn't be more excited.
The 68-year-old actress - who starred as Sandy in the 1978 iconic film opposite John Travolta's Danny - said she would love to get the cast together in 2018 to celebrate four decades since the film was released.
Speaking on ITV's 'This Morning', she said: "I can't believe it's that long. I would like to do something special to help the hospital I work with, but I don't know if we could get the rest of the cast together."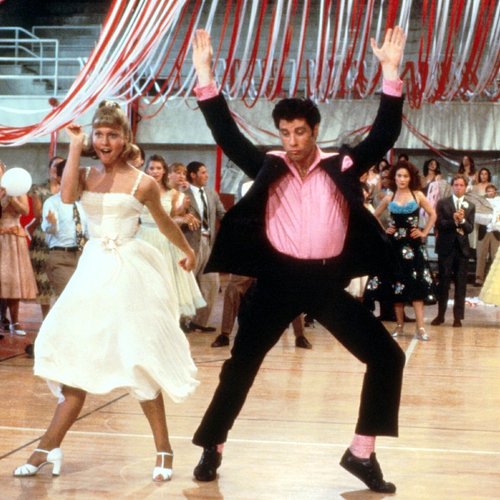 The films spurred magical hits such as "You're The One That I Want" and "Summer Nights".
Meanwhile, Olivia, who was diagnosed with breast cancer over 20 years ago, also shared that she launched the Olivia Newton-John Cancer Wellness & Research Centre to help patients who are going through a similar thing to what she did.
She shared: "I have a cancer and wellness centre in Melbourne, Australia that I'm very proud has my name and so I continuously fundraise to improve and increase the wellness programmes.
"We have a comprehensive cancer centre with state of the art everything but the wellness centre is my baby because I think to take care of a person you need to take care of body, mind and spirit. So at the wellness centre we embrace all those."
And Olivia believes she would be a different person if she hadn't battled cancer.
She explained: "If it wasn't for the cancer, I wouldn't be doing what I do today, which is working with a hospital and wellbeing. I try to look for positives. Of course I was frightened and scared and I know some people haven't been as lucky as me."
Meanwhile, Olivia previously insisted she is "grateful" for having cancer as it has "taught her about compassion".
She shared: "I am grateful for the experience because without it I would not have done many of the things I have done in my life. It's taught me compassion for those going through difficult times."