It's OFFICIAL! Everyone's Favourite Harry Potter Character IS Coming Back!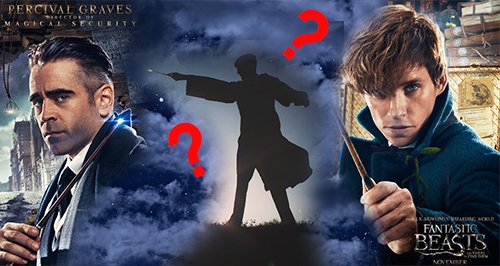 We can't wait to see this wizard back on our screens in the new Fantastic Beasts And Where To Find Them films!
As if Harry Potter related news couldn't get more exciting, the moment we have all been waiting for has arrived...
Dumbledore IS back!
The world's BEST headteacher is returning to our cinema screens!
At a Fantastic Beasts and Where To Find Them fan event at Cineworld in Leicester Square, director David Yates confirmed the return of Albus Dumbledore the Hogwarts headmaster.
And as if that wasn't enough, J.K Rowling has confirmed that the Fantastic Beasts franchise will now include FIVE FILMS.
I think, when you realise what story we're *really* telling, you'll understand that it can't possibly fit in one movie! https://t.co/xV5vYwCDdr

— J.K. Rowling (@jk_rowling) October 13, 2016
We are SO pleased! And the story sounds incredible. As we've already learnt from the trailer, dark wizard Gellert Grindelwald (who was a big baddie BEFORE Voldemort was around) will play a part in the storyline.
We already know from Harry Potter that Dumbledore and Grindelwald were friends when they were young wizards before the latter turned evil.
Perhaps the films will tell the story of a magical war between the two powerful wizards that took place way before the story of Voldemort and Harry Potter that we all know and love?
J.K Rowling's tweet certainly implies a BIG plot!
We can't wait to see the magic unravel...