Could Margot Robbie Be The Next Bond Girl?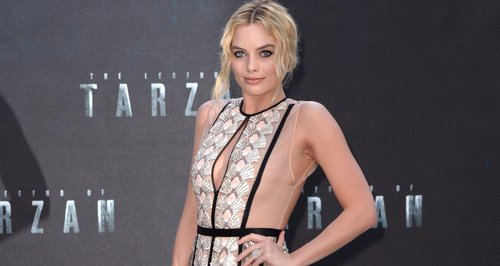 It's thought the blonde bombshell could be in the running as James Bond's leading lady...
For the last ten years Daniel Craig has carried out missions in exotic locations, beaten up bad guys and all while wearing a perfectly pressed Tom Ford suit.
However, let's face it what we're all really looking at when watching a James Bond film is his leading lady.
Whether it's Grace Jones or Halle Berry, the Bond girl has become a coveted role by many actresses over the years but only a few beauties get the privilege of becoming 007's love interest.
Now 'Suicide Squad' star Margot Robbie is reportedly in the running to take over with new betting odds pinning her as the favourite.
Online polls have revealed the 26-year-old stunner is at the strongest odds to fill the role, sitting at 12/1, while Emily Blunt sits at 16/1, according to Paddy Power.

Others hopefuls who are also at odds to star as the much-desired female character are American model and actress Emily Ratajkowski, who sits at 22/1, with Brit Emma Watson further down the list at 40/1.
Meanwhile, Idris Elba has ruled himself out of the Bond race claiming he is "too old" to play the titular character.
The British actor, 43, admitted to Good Morning America's Michael Strahan that it's the "wildest rumour in the world" that he'll be replacing Craig who is set to hang up his suit after starring in the franchise for four movies.
Asked about the never ending speculation, Idris joked. "If I'm really honest, man, I think I'm too old for that, I can't be running around in cars and ladies and martinis – who wants to do that? It sounds terrible!"
Don't worry though, Idris still appeared to hold out some hope for the role, saying it will be people power that secures him the coveted part if it does happen.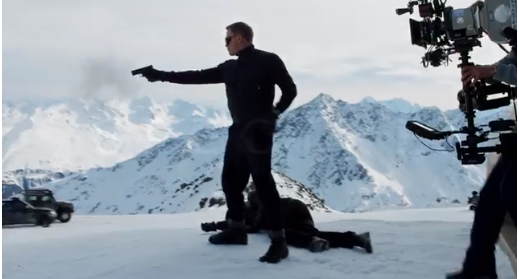 He explained: "If it were to happen, it would be the will of a nation, because there's not been talks of me in the studios about any of that. But everywhere I go, people want that to happen."
Well if Idris did want the role, there's no doubt that current Bond Daniel Craig would put in a good word for him as the actor has publicly backed the 'Luther' star in the past.
The news comes after Tom Hiddleston was rumoured to have nabbed the role after being spotted at a lunch meeting with Bond producers in London.
Meanwhile, Daniel Craig will star in 20 episodes of the upcoming TV series 'Purity', which leaves the future of the Bond films looking bleak.
'Purity' is based on the Jonathan Franzen novel and it's thought Daniel will play charismatic German Andreas Wolf, who offers to help US woman Purity find her father.
There's no official channel locked in yet, but reports claim there is a bidding war among a number of networks.
A spokesman for Daniel Craig insists no firm decision has been made on his future as Bond.
Vote! Who should play the next Bond?