Heart Movies! Your Guide To MUST-SEE Films This Year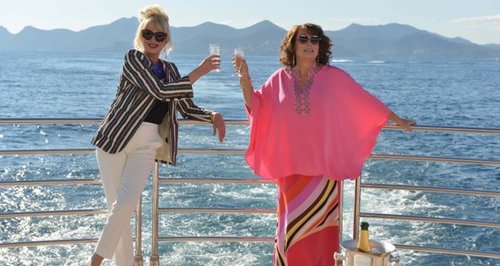 Eddie and Patsy are back sweetie, and they've done something terribly wrong...
Are you a comedy romance fan? Or do you have a thirst for a nail-biting action film? Perhaps you just want to know which movie will be a hit with your kids.
With so much to choose from, it's our mission to make sure you don't miss something you'll really enjoy!
Heart's very own Jenni Falconer talks us through some of the best picks for you to watch this week...
ABSOLUTELY FABULOUS: THE MOVIE
Appropriate for their big screen debut, Edina Monsoon and Patsy Stone (Jennifer Saunders and Joanna Lumley) are still oozing glitz and glamour, living the high life they are accustomed to: shopping, drinking and clubbing their way around London's trendiest hotspots. But when they accidentally push Kate Moss into the river Thames at an uber fashionable launch party, Eddy and Patsy become entangled in a media storm surrounding the supermodel's untimely demise and are relentlessly pursued by the paparazzi. Fleeing penniless to the glamorous playground of the super-rich, the French Riviera, they hatch a plan to make their escape permanent and live the high life forever more!
INDEPENDENCE DAY: RESURGENCE
Since the great war of 1996, humanity has scavenged whatever technology they could and tried to rebuild the world as it once was. However, in a great twist of fate, the Earth is about to be invaded again. Starring Jeff Goldblum and Liam Hemsworth.

THE SECRET LIFE OF PETS
Hav you ever wondered what your pets get up to when you're out the house? Well this film will give you an insight into what your cuddly animals might being doing... From the makers of Despicable Me and starring the voices of Louis C.K. as Max the Terrier, Eric Stonestreet as Duke the mongrel, and Kevin Hart as Snowball the rabbit, this is not one to be missed!
MOTHER'S DAY
There are only a few days left before Mother's Day, as several families have to come to terms with how they'll be spending the big day. Whether it's dealing with a new love, a lost love, or no love at all, this Mother's Day will prove to be one for the romantic comedy ages – and one to be remembered by audiences for decades to come. Sweet, complex, funny and moving – just like moms across the world.
ME BEFORE YOU
Lou Clark (Emilia Clarke) lives in a quaint town in the English countryside. With no clear direction in her life, the quirky and creative 26-year-old goes from one job to the next in order to help her tight-knit family make ends meet. Her normally cheery outlook is put to the test, however, when she faces her newest career challenge. She becomes caregiver and companion to Will Traynor (Sam Claflin), a wealthy young banker who became wheelchair bound in an accident two years prior. No longer the adventurous soul he once was, the now cynical Will has all but given up. That is until Lou determines to show him that life is worth living. It's in cinemas now.
ALICE IN WONDERLAND: THROUGH THE LOOKING GLASS
After slipping through a mirror, Alice (Mia Wasikowska) finds herself back in Underland with the White Queen (Anne Hathaway), the Cheshire Cat, the White Rabbit, Tweedledee and Tweedledum. Johnny Depp reprises his role as the Mad Hatter, while Tim Burton swaps the director hat for a producer role in this quirky spin on a fairytale classic.
X-MEN APOCALYPSE
As the fate of the Earth hangs in the balance, Professor X (James McAvoy) and Raven (Jennifer Lawrence) lead a team of young X-Men to stop their seemingly invincible nemesis from destroying mankind. The latest instalment in the popular franchise is an eye-popping thrill of a watch for any Marvel fan!
ANGRY BIRDS
One of the most popular video games of all time soars from the smartphone to the silver screen in THE ANGRY BIRDS MOVIE, an animated comedy for that will ensure laughs for the whole family.
Stars such as Peter Dinklage (Game Of Thrones) and Josh Gad (Frozen) voice the lovebable flock of foul-tempered fowls, as they fight off a common enemies.
FLORENCE FOSTER JENKINS
This film tells the extraordinary story of Florence Foster Jenkins, an heiress with big dreams but a talent that didn't quite match. Her remarkable true story comes to the big screen in this Stephen Fraers directed drama starring Meryl Streep as the eponymous heroine and Hugh Grant as her loving husband.
DEMOLITION
Jake Gyllenhaal will set your pulses racing in this dramatic romance. The hunky star plays a successful businessman drastically forced to re-evaluate his life after losing his beloved wife in a tragic car accident.
Meanwhile, Chris Evans is back as Captain America in the latest instalment of the franchise 'Civil War', where the character and his Marvel superheroes face a new threat.
MILES AHEAD
It took star and director Don Cheadle ten years to bring his latest project to the big screen, and now the story of legendary Saxophone player Miles Davis is finally being told. Set in the 1970s, we follow the jazz musician as he tries to recover his new session tape from producers.
DESERT DANCER
'Downton Abbey' star Tom Cullen is among an all-star cast that includes Reece Rtichie and Frieda Pinto in this remarkable true story of one man's refusal to bow down to authority after founding an underground dance group in Iran.
JUNGLE BOOK
Your childhood favourite has been re-imagined as a thrilling live-action 3D epic by 'Iron Man' director Jon Favreau. Bringing together stars such as Bill Murray, Idris Elba, Scarlett Johansson and Sir Ben Kingsley to voice the well-loved characters, the stunning visuals will have you on the edge of your seat!
Elsewhere, the late Alan Rickman's last cinematic appearance in 'Eye In The Sky' sees co-star Helen Mirren head up an international intelligence unit tasked with deploying drones to spy on terrorists. This nail biting thriller also stars 'Breaking Bad' actor Aaron Paul, and is a real must-see.
THE HUNTSMAN: WINTER'S WAR
Mirror mirror on the wall, who's the greatest fantasy hero of them all?
Right on cue and enter the hunky Chris Hemsworth and his equally sassy hunts lady colleague Jessica Chastain, as they take on two of the most powerful beings in this universe - played by Emily Blunt and Charlize Theron.
Who will come out on top when they go head to head! As Jessica Chastain states: It's quite a ride in 'Winter's War', the thrilling pre-qual to 'The Huntsman'.
Also if you love '80s sci-fi and your government chase movies, boy does Jeff Nichols has the film for you. Kristen Dunst plays a mysterious child's mother who will do anything to protect him in 'Midnight Special'.
Or follow 'Hardcore Henry' as he finds out who he is and what he's fighting for. Think 'Jason Borne' and 'Kingsman' rolled into one - mega exciting!
EDDIE THE EAGLE
This heartwarming biopic starring Taron Egerton tells the tale of the valiant olympic skier Eddie "The Eagle" Edwards, who in 1988 became the first competitor to represent Great Britain.
Hugh Jackman also co-stars as Bronson Peary a former ski jumper who took a chance on the enthusiastic youth and decides to train him up and lead him to victory.
This is an inspiring family film that will leave you in great spirits!
Make sure you look out for some of our other top picks which include 'Anguish' a nail biting horror that will have you on the edge of your seat!
ZOOTROPOLIS
This fun-filled family animation sees all animals living side by side in a gleaming city. Jason Bateman voices sly Fox Nick Wilde, while Ginnifer Goodwin voices Judy Hop, the first bunny to join the Zootropolis police force. The box-office hit was masterminded by the creators of Big Hero 6 and Frozen, so if you're a fan of those films this is a must watch.
MY BIG FAT GREEK WEDDING 2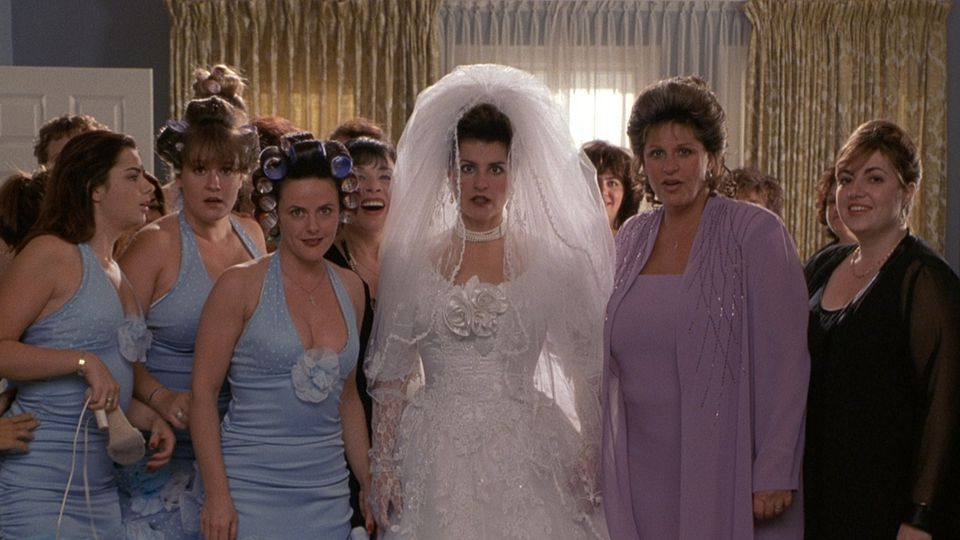 Everyone's favourite Greek family returns in the big new comedy sequel which sees Toula and Ian dealing with the struggles of family life. Expect lots of family bust-ups and laughter as the couple deal with a rebellious teenage daughter who clashes with Greek traditions.
Don't miss Batman vs Superman either as the comic book world's two iconic superheroes go head to head in the ultimate clash.
HIGHRISE
If you fancy bit of eye-candy and Tom Hiddleston tickles your fancy then you might want to head out and watch his latest flick 'Highrise' which sees the actor engage in a number of steamy scenes. The sci-fi fantasy action adventure's clever take on society's social structure will make for an entertaining watch.
RISEN
Relieve the story of Jesus' crucifixion and his resurrection with this latest cinema epic 'Risen' starring Ralph Fiennes. The gutsy and gritty retelling of the bible story is the perfect watch for Easter.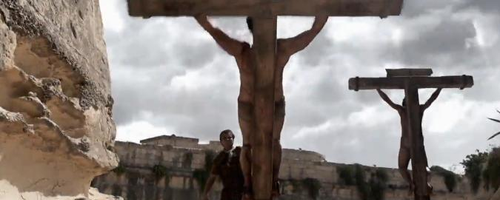 PlUS! You'll be in for a fright with '10 Cloverfield Lane', a psychological thriller starring John Goodman. After getting in a car accident, a woman is held in a shelter with two men, who claim the outside world is affected by a widespread chemical attack.
Enjoy!
KUNG FU PANDA
In 'Kung Fu Panda 3', we see Po being reunited with his long-lost father and discovering a whole secret village FULL of pandas!
Big and small fans will love watching Po's father become introduced to the world of Martial Arts and seeing Po cross paws with a new villain!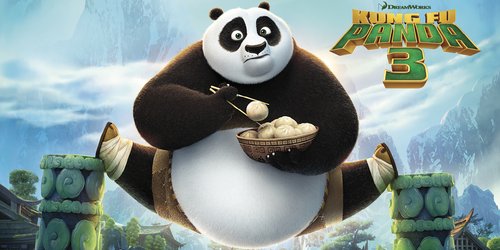 Fifty Shades Of Black
Next up, funny man Marlon Wayans tickles us pink by the HILARIOUS 'Fifty Shades of Black'.
Actress Kali Hawk plays the totally innocent Hanna from the hardware store who is led astray by naughty Christian in this LOLS reboot of the kinky movie 'Fifty Shades of Grey'.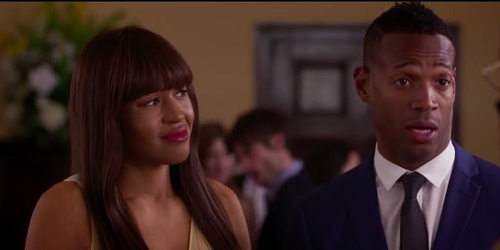 Finally scare yourself silly with freaky horror film 'The Vvitch: A New-England Folktale'!
Enjoy!