James Corden Has Landed A Role In Ocean's Eight With Rihanna And Sandra Bullock
13 January 2017, 16:07 | Updated: 14 July 2017, 11:58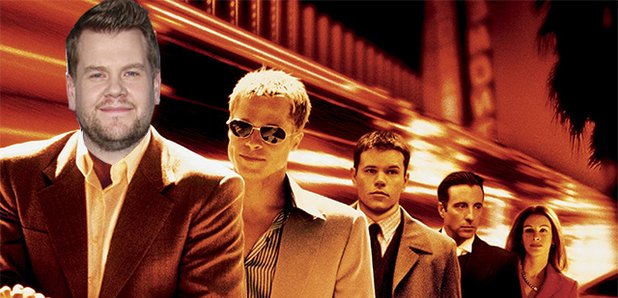 British star James Corden will have a supporting role in Ocean's Eight, the female spin-off of hit heist movie Ocean's Eleven, alongside Rihanna and Sandra Bullock.
The talk show host will join an all-star mainly female cast including Sandra Bullock, Anne Hathaway, Mindy Kaling, Sarah Paulson, Cate Blanchett, Helena Bonham Carter, Rihanna and rapper Awkwafina.
The story will be set 17 years after Steven Soderbergh's trilogy first started.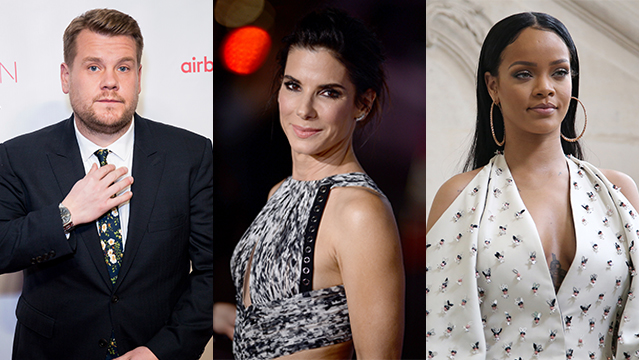 James Corden will be working with Sandra Bullock and Rihanna on Ocean's Eight. Picture | PA
It will follow the story of Danny Ocean's estranged sister, played by Bullock, who, just like her brother, gathers a group of criminals for the perfect heist.
Matt Damon, one of the male members of the cast, has confirmed he will be reprising his character of talented pickpocket Linus Caldwell, although no details have yet been released about his role.
Corden, who has appeared in several high profile films including 2014 musical Into The Woods, will play an insurance investigator who grows suspicious of the ladies' plan to mount a large-scale robbery.
The Late Late Show host has become one of the most sought-after stars outside Hollywood, and has also been invited to host the Grammy Awards next month.
Ocean's Eight has started shooting and is set to hit UK cinemas on 8 June next year.