Did Jennifer Lawrence Want To Star In 'Harry Potter'?
11 November 2014, 12:19 | Updated: 14 July 2017, 11:58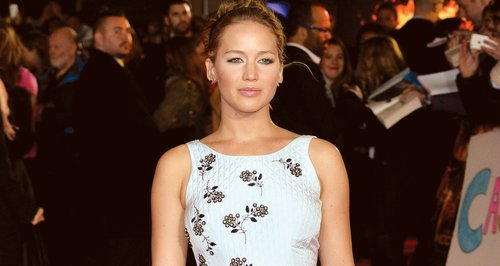 There's no doubt which fantasy series J-Law would have starred in if she had her own wishing wand. Turns out the 24-year-old actress was such a massive fan of JK Rowling's wizarding series, she would even wait in line at midnight to get her hands on the latest book!
Speaking to Heart at the UK premiere of 'The Hunger Games: Mockingjay Part 1', she revealed: "I was an insane Harry Potter fan, I would like line up at the midnight shows, I read all the books twice!"
Meanwhile, Jennifer has reprised her role as Katniss Everdeen in the latest film instalment of Suzanne Collin's fantasy novels but she admits it hasn't been easy to stay focused on set due to the ongoing banter with her co-stars Liam Hemsworth and Josh Hutcherson.
She laughed: "It's really early hard acting with your best friends because you have to pretend to be somebody else, and they're pretending to be somebody else and you have to make eye contact with them and be serious!"
The movie is set to hit UK cinemas on 20 November 2014.