Johnny Depp Gatecrashed The Pirates Of The Caribbean Ride At Disneyland!
28 April 2017, 11:30 | Updated: 14 July 2017, 11:58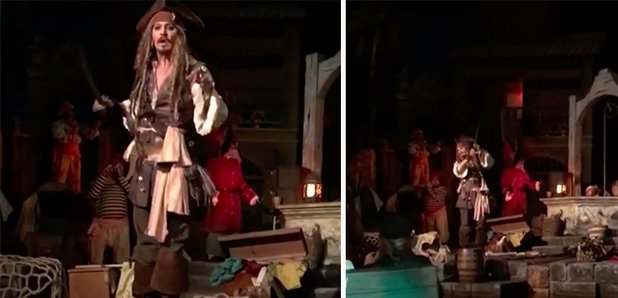 The actor got in to character as Captain Jack Sparrow and treated unsuspecting Disney visitors to a big surprise!
You'd be hard pushed to find somebody that hasn't heard of the Pirates of the Caribbean films!
The swashbuckling movies have been taking cinemas by storm since 2003 and star Johnny Depp as charismatic and drunken pirate, Captain Jack Sparrow.
Did you know that the film franchise is inspired by a ride at Disneyland of the same name? The ride is a boat trip around the Caribbean with animatronic pirates - and more recently an animatronic Captain Jack Sparrow - taunting visitors as they travel through the attraction.
But recent visitors to the park got the shock of their lives when the REAL Captain Jack Sparrow turned up at the ride and tried to commandeer their boats!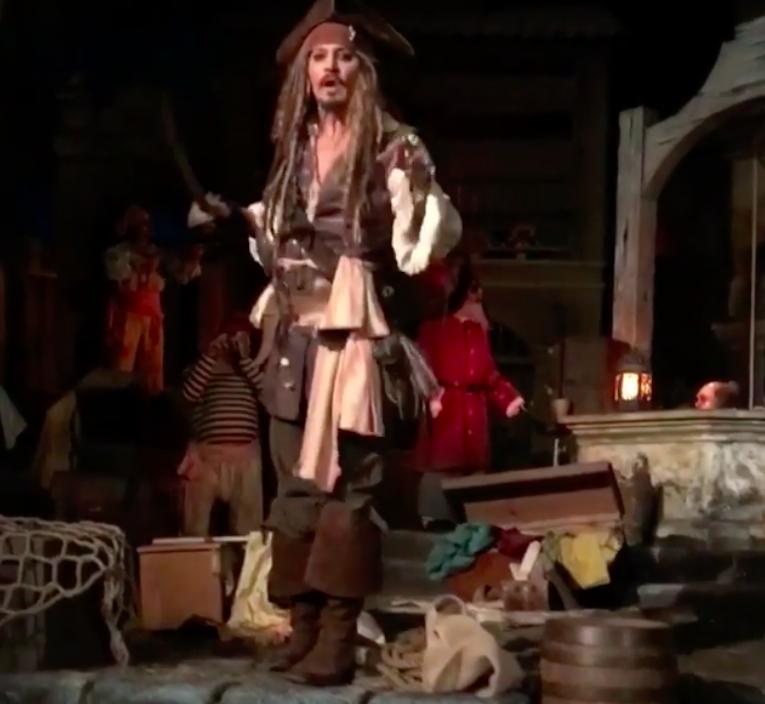 Twins and Disney annual pass holders Sarah and Rebecca Saryan captured an amazing video of the moment they realised they were staring at the real Johnny Depp and not the usual wax work version!
The fifth film in the series, Pirates Of The Caribbean: Dead Men Tell No Tales is due to be released soon so we can only assume that the stunt was linked to that!
The new film will star Johnny Depp, Orlando Bloom and if the latest teaser trailer is anything to go by, Kiera Knightly may even be reprising her role as Elizabeth Swan.
We can't wait to watch!