WATCH: Kristen Stewart & Jesse Eisenberg Highlight Hollywood Sexism In Interview Switch-Up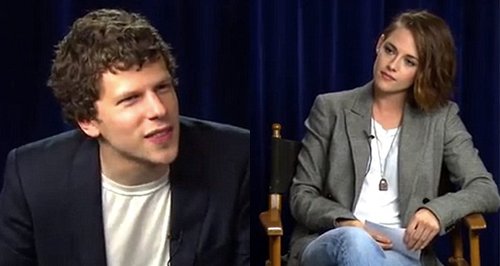 K-Stew asks her 'American Ultra' co-star awkward sexist questions that reporters normally direct towards her. His reaction is brilliant!
Is this a freaky Friday moment or what? In a role-reversing interview, co-stars Kristen Stewart and Jesse Eisenberg highlight sexism in Hollywood by asking each other stereotypical questions that reporters commonly use. In a press junket style interview, Kristen, 25, goes as far as to ask 31-year-old Jesse whether he's pregnant! Unfortunately for Jesse, he didn't know about the mix-up!
Watch what happens when a confused Jesse finally cottons on!
It's well known that female actors often get a harder time in interviews than men - they face questions like "What designer are you wearing?", while male actors are asked questions like "Do you do your own stunts?"
Which is why it's understandable that the 31-year-old actor Jesse gets defensive when his co-star Kristen, 25, asks if he's seeing anyone at the moment. And it just gets better when she asks him "Are you pregnant?"
"That seems like really personal! And this is like er... really not appropriate," a flustered Jesse replies.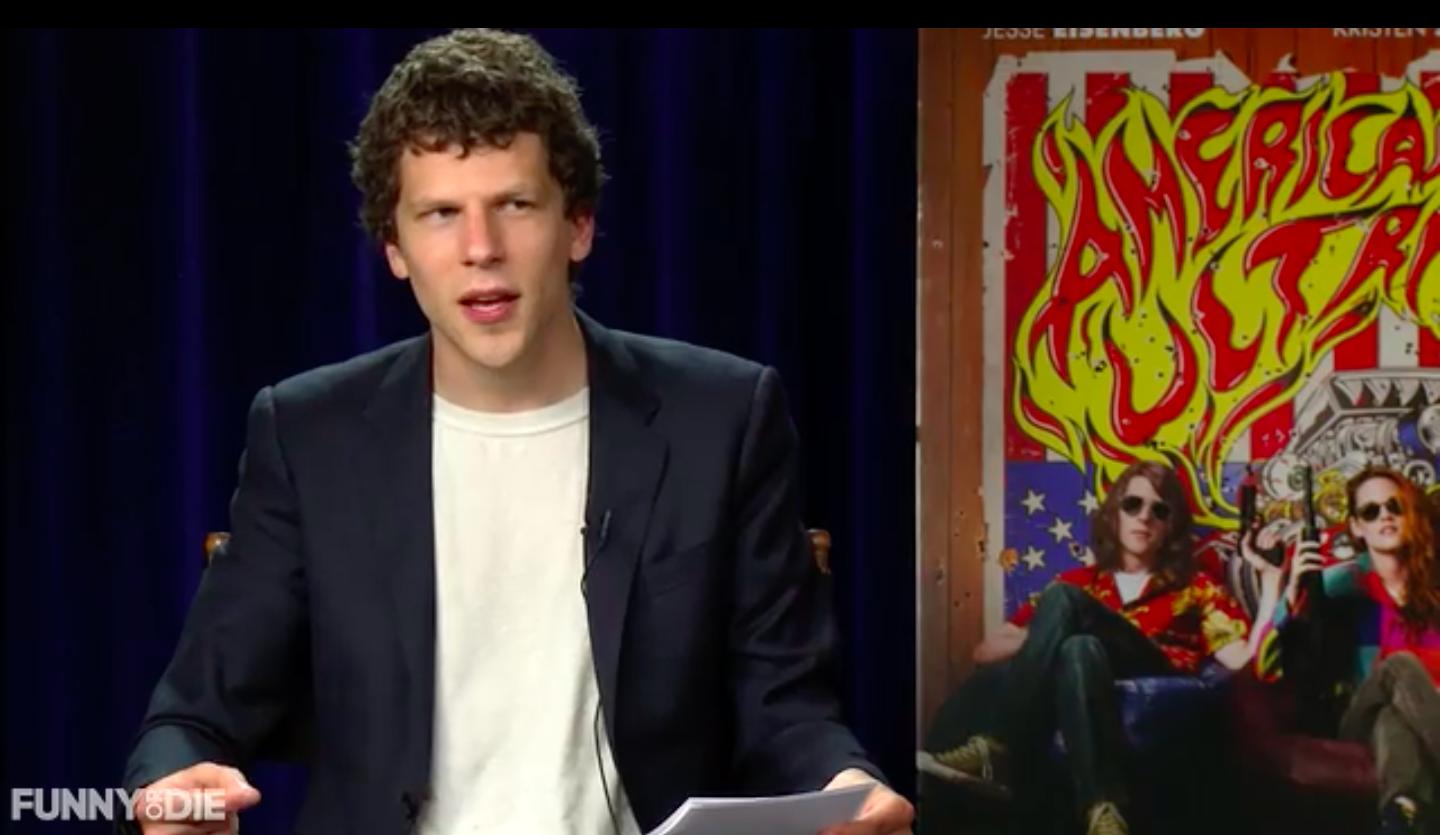 The pair conducted the interview for Funny or Die whist promoting their film 'American Ultra'.
The comedy is about a store clerk (Jesse Eisenberg) who doesn't know that he was trained by the CIA to be a lethal killing machine. All hell breaks loose when his former handler speaks the trigger-word and he must use his newfound abilities to save himself and his girlfriend, Phoebe (Kristen Stewart).
The film hits UK cinemas on 21st August 2015. Watch the trailer below.