WATCH: Mark Wahlberg, Seth MacFarlane & Jessica Barth Talk 'Ted 2'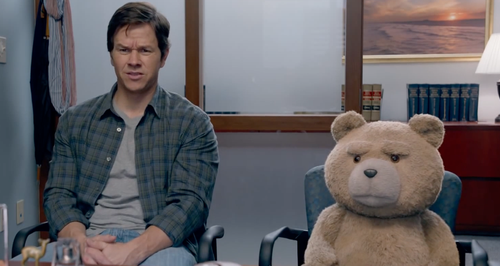 The trio chatted about having kids on set, nailing the Boston accent and why the sequel was much easier than the first film.
The stars of 'Ted 2' (minus Amanda Seyfried) sat down for a chat with Heart Showbiz Reporter, Kevin Hughes to talk about filming THAT fertility scene and whether there's a 'Ted 3' in the works.
The sequel sees everyone's favourite foul-mouthed teddy bear (Seth MacFarlane) and best friend, John (Mark Wahlberg) return for more antics and adventure. When Ted and his new wife, Tami-Lynn (Jessica Barth) find out they can't adopt a baby because Ted's not classed as a person, they hire lawyer, Samantha Jackson (Amanda Seyfried) to fight his case.
Mark Wahlberg talked about how the sequel came about: "I've never done a sequel up until this point and it was like, its only worth doing if we can make it better than the first… Once he pitched me the idea I got it right away so, I was in."
Writer and director, Seth MacFarlane (who also voices Ted) said: "This one was more fun to do than the first one actually because you already have the comfort of knowing that you have characters that people like… all you have to worry about is telling a story different and new".
'Ted 2' is in UK cinemas now.