Nobody Loves Moana More Than This Little Girl And This Video Proves It!
21 June 2017, 17:00 | Updated: 14 July 2017, 11:58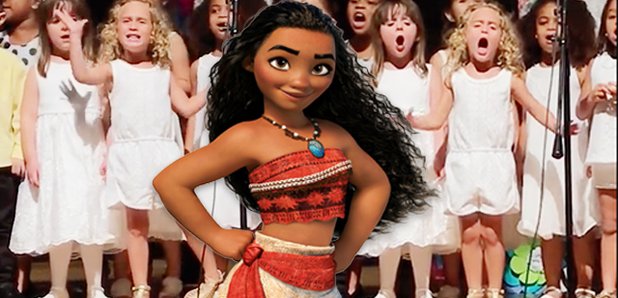 Four year old Sophia Neshin gave her all when performing a song from the Disney film with her class.
In 2017, the only Disney princess worth mentioning is Moana. Belle, who? Elsa, what?
It seems that (finally!) the world has got over Frozen fever and any self respecting four year old would much rather don a Hawaiian skirt over an ice blue dress these days.
But one such four year old, Sophia Neshin, proved her love for Moana runs deeper than any of her classmates during a rousing rendition of the song "How Far I'll Go" from the film which was performed at her pre-kindergarten graduation.
Sophia's mum posted the adorable video to her Facebook page alongside a caption which read "when the last song of graduation is supposed to be mellow and you didn't get the memo".
This is SO flippin' cute.
It's safe to say that we all wish we were Sophia in that video.
She has passion enough oozing out of her to share around the whole class and is the ultimate spirit animal for everyone at that moment when your favourite song comes on in the car and you just can't help but belt it out.
All her classmates are giving their own low key version of the emotional song which the film's title character belts out as she decides whether to follow her dreams and head away from Hawaii out to sea and Sophia has the whole thing down to a t.
Complete with foot stamping, dramatic arm motions and the classic move of closing your eyes so you can REALLY hit that high note, she's got all the hallmarks of a musical diva in the making.
Who wants to be mellow anyway? When you're favourite song hits the airwaves, be more Sophia.