Toy Story 4 Won't Be Like The Other Three!
6 March 2015, 11:52 | Updated: 14 July 2017, 11:58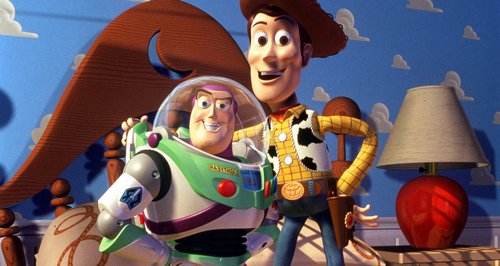 We thought it was all over, so we were thrilled to learn that Buzz, Woody and pals are back for another instalment of animated fun.
Update Friday 6 March:
Pixar President Jim Morris has revealed that the new movie will NOT be a continuation of the story of the previous three films, but will stand alone as separate romantic comedy:
The third movie ended in a beautiful way and completed a trilogy. I think this movie is not part of this trilogy. It is a separate story, which in turn I do not know if will be continued. Never begin a project with that in mind." he explained in an interview with 'Disney Latino'.
Morris confirmed that the new movie with "be a love story" with humour at it's heart.
First Look:
Fans of the franchise will be pleased to hear that director John Lasseter, who executed the first two films so brilliantly, is on board for the fourth movie.
The Walt Disney Company have owned Pixar for seven years and during that time the collaboration has lead to the release of several beloved blockbusters, including 'Brave', 'Toy Story 3' and of course 'Frozen'.
We waiting with baited breath to hear that Tom Hanks and Tim Allen, who voice Woody and Buzz Lightyear respectively, will be returning for another hit movie!
Fan still have a while to wait however, as the movie is not set for release until 2017.