'My Big Fat Greek Wedding 2' Just Got Even BIGGER!
My Big Fat Greek Wedding 2: Trailer 1 (Universal Pictures)
02:18
It's the film with the family that knows no boundaries and now they're back for round two. Watch the trailer here.
It's been thirteen years since the release of the first movie which saw 30-year-old Greek Toula Portokalos (Nia Vardalos) fall involve with non-Greek Ian Miller (John Corbett). Although their love blossomed without a hitch, it was Toula's overbearing and interfering family that just kept getting in the way!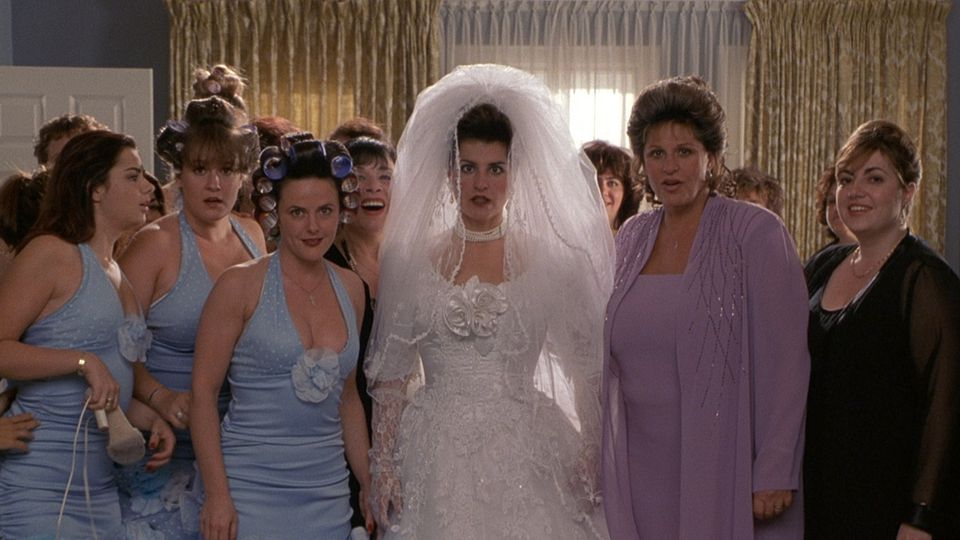 The first movie saw Toula get married while her family interfered. Picture | Universal
Now, Toula and Ian have bigger problems to deal with - their teenage daughter Paris just to name one. Feeling the same pressures Toula did, Paris is looking at universities as far away from home as possible in a bid to escape her overprotective family. And to make matters worse, it turns out Toula's parents marriage certificate was never signed meaning that they were never married in the first place!
Nia, who wrote and directed the first film (as well as starring as the lead) will not be directing this one. Instead the directing gig was given to Kirk Jones, responsible for 'Nanny McPhee' and 'What to Expect When You're Expecting'.
Most of the original cast are return to make this wedding the biggest, fattest most Greek ceremony EVER!