There's A New Spider-Man In Town And He's Getting His Own Film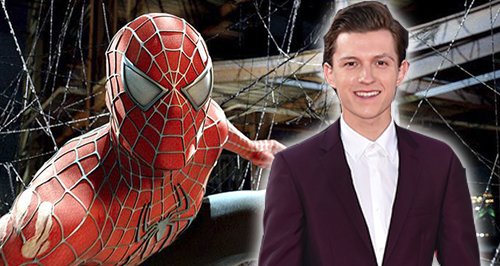 Sony have confirmed the title of the next Spider-Man film and it's going to be called Spider-Man: Homecoming.
Tobey Maguire and Andrew Garfield will be taking a backseat whilst newbie actor Tom Holland, 19, will be swinging on to our screens as Peter Parker turned Spider-Man.
Sony Pictures chairman Tom Rotham confirmed the news at CinemaCon in Las Vegas on Tuesday evening and said in this film, "Peter [Parker] is trying to find his was home".
.@TomHolland1996 AKA Peter Parker revealed the official title of the new Spider-Man film earlier at @CinemaCon! pic.twitter.com/JL4oqhEDrP

— Marvel Entertainment (@Marvel) April 13, 2016
And if this news wasn't enough, Sony showed a clip of the upcoming film at the convention which showed the teenager coming home to find his Aunt May (Marisa Tomei) speaking with Tony Stark as Ironman, of the Robert Downey Jr. kind!
The merging of superheroes tales suggests that a deal has been struck between Sony and Marvel to integrate the characters.
Marvel's president Kevin Feige explained that Spider-Man "is in the universe now, and the fun of the universe is that characters go back and forth."
You can watch Holland's first appearance as Spider-Man in Captain America: Civil War, which is released in UK cinemas on 29 April.