EXCLUSIVE: "I Wanted To Be In The Circus!" Nicole Kidman On Why She Loves Doing Crazy Stunts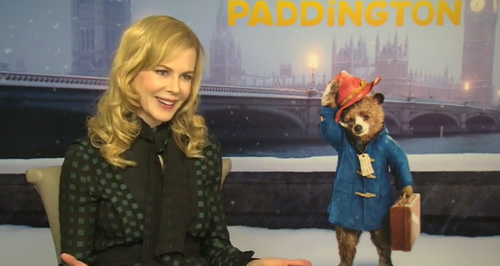 The 47-year-old actress exclusively reveals to Heart why she was more than happy to "jump in and give it a go" when it came to performing her own stunts in the film adaption of author Michael Bond's classic books.
"Hanging upside down" and "feeling woozy" were all in a days work for Nicole Kidman, who pulled off some impressive stunt work in her villainous role as Millicent, but the stunning star claims it was all in good fun as she had childhood dreams of being in the circus.
"At first I was like 'woah!' but then I kind of, just jumped in and gave it a go." She told Heart's showbiz reporter Charlie Girling. "[It wasn't easy], the only thing is the blood rushes to your head when you're upside down for a long period of time and that kind of makes you feel a bit woozy - but I always wanted to be in the circus when I was a kid so this is my way of living it out in my latter years."
'Paddington' hits cinemas Friday 28 November!
Watch the whole interview to see Nicole dish on her and co-stars and why her kids love her to remain in character off set.