Could James Bond Have Its First Female Director?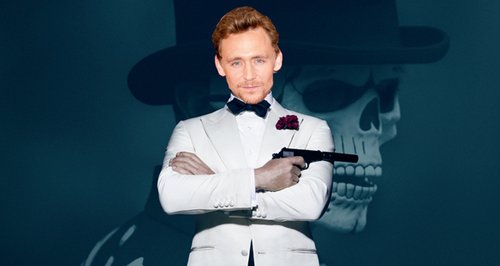 There has been handful of names thrown into the gauntlet but this time a female could be heading up the famed spy series....
Danish film-maker, Susanne Bier is reported to be under consideration to take over from Sam Mendes to helm the next 007 instalment.
If Bier does take on the role, it would make her the first female to direct the blockbuster, after 'Spectre' director Sam Mendes revealed he would not be working on the next series.
Experience is not something that Bier is lacking either, as she recently
helmed the BBC spy drama 'The Night Manager', which has helped establish her credentials as an action director.
What's more, the action series starred none other than Tom Hiddleston, a hot favourite to take over from Daniel Craig, as a MI5 agent who is drawn deep into the world of dangerous espionage.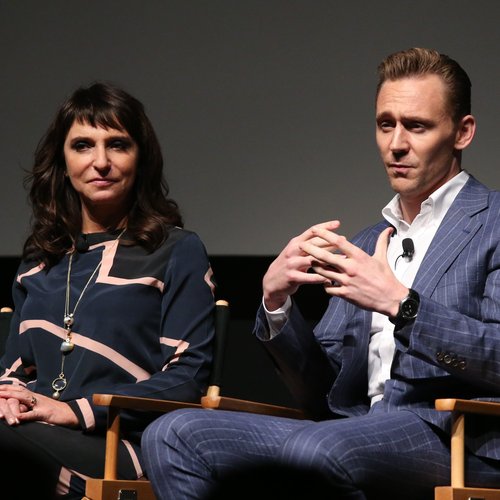 Susanne Bier and Tom Hiddleston at 'Night Manager' at Tribeca Film Festival Picture: Getty
The news comes after rumours that bookmakers Coral have suspended all bets on who will be named the next James Bond after the country went wild for Tom Hiddleston!
Since Hidders was snapped with director Sam Mendes, the gamblers among us rushed to the bookies to declare the actor a dead cert for the 007 role.
However, Tom denied all rumours of him playing the infamous spy on Graham Norton, claiming that viewers had got used to the idea of him being a secret agent from his role in TV show, 'The Night Manager'.
Although Hidders is the front-runner, some have put money on Poldark's Aiden Turner to be the next Bond...now we wouldn't mind seeing that!
Actor Tom Hiddleston has fuelled Bond rumours yet again, after being spotted having a low key lunch meeting with 007 director Sam Mendes and producer Barbara Broccoli.
It's claimed the trio enjoyed drinks at exclusive private member's club, Soho House in London (how VERY James Bond!) until 1am on Wednesday night.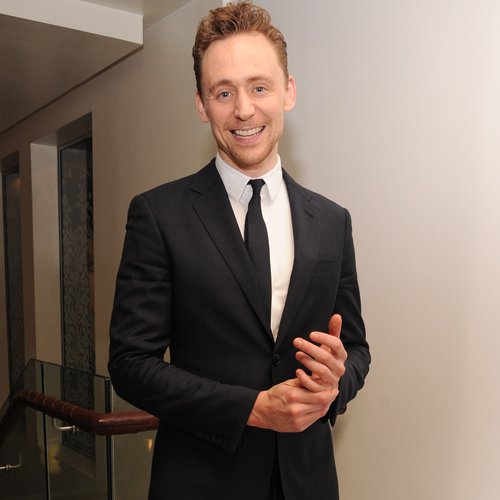 The source said: "They were in one of the second floor rooms where others can also go and sit, it was not a private room.
At first it was Barbara, Tom and another good-looking young man.
"Then Sam Mendes joined them at about 11pm and they stayed until around 1am. There was lots of laughter, they all looked to be having a very jolly time."
The onlooker claims they couldn't believe the had witnessed what could have been serious talks that could see Hiddleston take over the role of 007 when Daniel Craig hangs up his suit.
They added: "We were gobsmacked they were being so brazen about it. They clearly didn't mind who saw them."
The sighting comes after Hiddleston hinted earlier this year that he'd LOVE to play James Bond when Daniel Craig hangs up his tuxedo!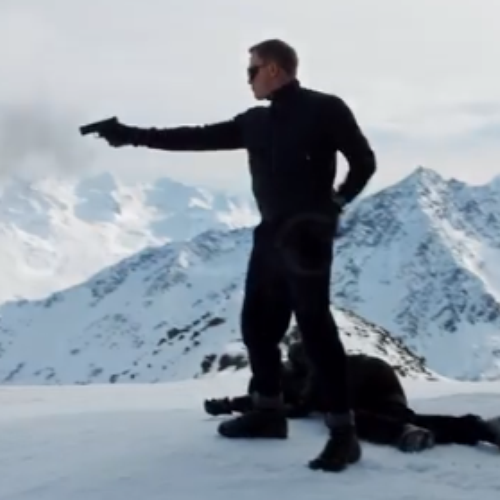 Bookies currently have Tom as the sixth favourite to get the role…but could this new information boost him up the list?
Current first and second are tough guys Tom Hardy and Idris Elba, who we reckon would make equally amazing secret agents on Her Majesty's Secret Service.
Speaking to the Sunday Times newspaper, Hiddleston let slip that he would consider the role.
He said: "Time magazine ran a poll and there were, like, 100 actors on the list, including Angelina Jolie. But, yes, it's nice to be included in the 100. I'm a huge fan of the series. We all went to see Spectre when we were shooting Skull Island in Hawaii.
"I simply love the theme tune, the tropes and the mythology. I love the whole thing. If it ever came knocking, it would be an extraordinary opportunity."
Twitter likes the idea of Hidders (yep, that's what we're calling him) playing the role, but it's hard to look past how AMAZING Daniel Craig is...
Can't say I'd be against #TomHiddleston as next bond, but honestly I do love #DanielCraig so it's tough to get excited

— Screen Runner (@ScreenRunner) March 7, 2016
Other Twitter users have sworn their allegiance to Idris Elba...
Noooo not Tom Hiddleston! Why not Idris Elba as James Bond?? Love Tom, but ... IDRIS!! #whenwilljamesbond007beblack pic.twitter.com/Tuj5GdZ0vI

— RTZReview (@RTZReview) March 7, 2016
Daniel Craig has been playing the big JB since 2005, but he recently let slip that he's had enough and he's ready to leave the franchise behind. Sad face.
He told Time Out: "We're done. All I want to do is move on. If I did another Bond movie, it would only be for the money."
OUCH! He did say a bit later that the interviewer caught him in a grump, but there's probably some truth to it.
Who do you want to play James Bond next? Our money is on Tom Hardy...