OMG! Cher Has Joined The Mamma Mia! Sequel
17 October 2017, 14:20 | Updated: 17 October 2017, 14:40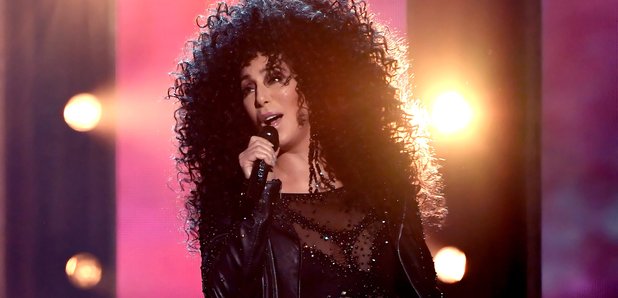 Meryl's not the only one heading to that Greek island for more ABBA-tastic shenanigans.
Did you say Mamma Mia! 2?
Yep, you heard right. Fans said Gimme! Gimme! Gimme! a sequel, and now it's happening.
When exactly?
It is expected to be released on 20th July 2018 - a decade after the original.
And what will it be called?
Now, this is the genius part. The new movie will be called Mamma Mia: Here We Go Again.
Oh, wow.
Told you it was genius.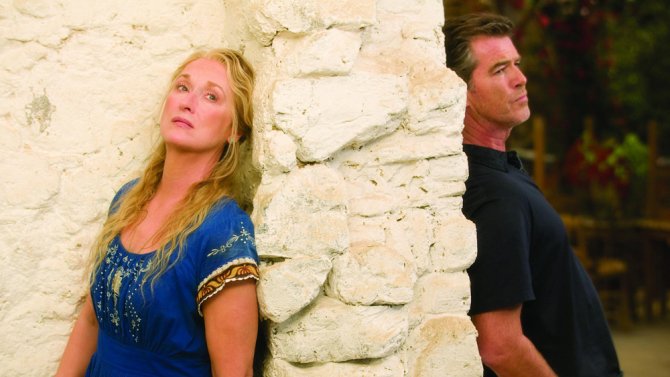 Meryl and Pierce are overcome at the good news. [Picture: Twitter]
Is Cher ACTUALLY going to be in the new film?
Well, she has tweeted a photo of some very ABBA-esque platform boots, and has made reference to singing the group's hit 'Fernando.'
October 15, 2017


THE ROAR OF GUNS & CANNONS ALMOST MADE ME CRY

— Cher (@cher) October 16, 2017

She's such a tease.
It's been reported that the superstar is currently in the UK, where the film is currently being filmed.
I didn't realise that Cher acted too.
Wash your mouth out! She has previously starred in films including Mermaids, The Witches of Eastwick and Moonstruck - for which she won a best actress Oscar in 1988.
Sorry. History was never my strong point. Remind me what the original film was about again?
The first film was set in Greece and told the story of bride-to-be Sophie's attempts to find her real father. She was shocked when her mother Donna revealed that there were three possible contenders.
That's right! The plot was a wee bit flimsy, but it was all about the songs.
Absolutely. When you have the back catalogue of ABBA at your disposal, it really is all about the songs. The 1970s Swedish supergroup had 9 UK number one singles and sold 200 million albums worldwide.
I still prefer Ace Of Base.
Well, each to their own.
And will the original cast members be returning? It was so much fun seeing Meryl give it some welly.
Yep. Meryl Streep, Pierce Brosnan, Colin Firth, Christine Baranski and Amanda Seyfried are among the stars who will reprise their roles. We wonder how much Money, Money, Money they were offered?
Wowzers. This is so exciting. Although I don't have very fond memories of Pierce Brosnan's singing…
We're with you on that one. But it didn't stop Mamma Mia! becoming the ninth most successful film of all time at UK cinemas, taking more than £68m at the box office.
Pierce, all is forgiven. Are there any story details yet?
It's rumoured that one idea would be a prequel with the focus on Meryl Streep, Pierce Brosnan and Colin Firth's characters.
What else do I need to know? Will they be using the same songs again?
Producers have said that the new film will feature a number of ABBA tracks which were not in the original. So you may hear Knowing Me, Knowing You or Waterloo.
Surely they'll polish up some of the first film's tracks again?
There were a whopping 20 ABBA songs in the first film, and apparently we'll hear "some reprised favourites" in the new one. Hmmm – did somebody say 'megamix'?
Any new cast members joining in the fun?
According to The Hollywood Reporter, Cinderella and Downton Abbey star Lily James will portray the role of Young Donna, a younger version of Streep's alter-ego Donna Sheridan.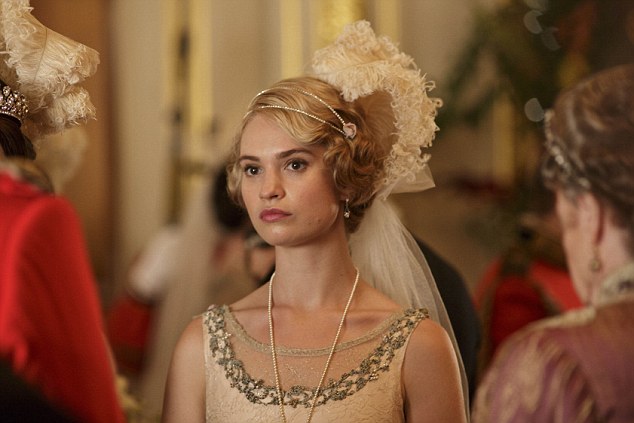 Lily James played Lady Rose Aldridge on Downton. [Picture: ITV]

Oooh! And who's behind the scenes?
Ol Parker, who wrote The Best Exotic Marigold Hotel, will write and direct Mamma Mia: Here We Go Again. Fun fact – he's also the husband of Line Of Duty star Thandie Newton.
Talented household. But what about the ABBA boys?
Bjorn Ulvaeus and Benny Anderson will once again provide music and lyrics. Bjorn will also make a low-key appearance as a schoolteacher in the film's opening song, the slightly creepy 'When I Kissed The Teacher.'
Hurrah! Those guys still like to keep busy. Will there be a new West End stage show based on the new film?
Nothing confirmed as yet, but that would be interesting. The original musical is one of the longest running stage musicals ever – it opened in London in April 1999.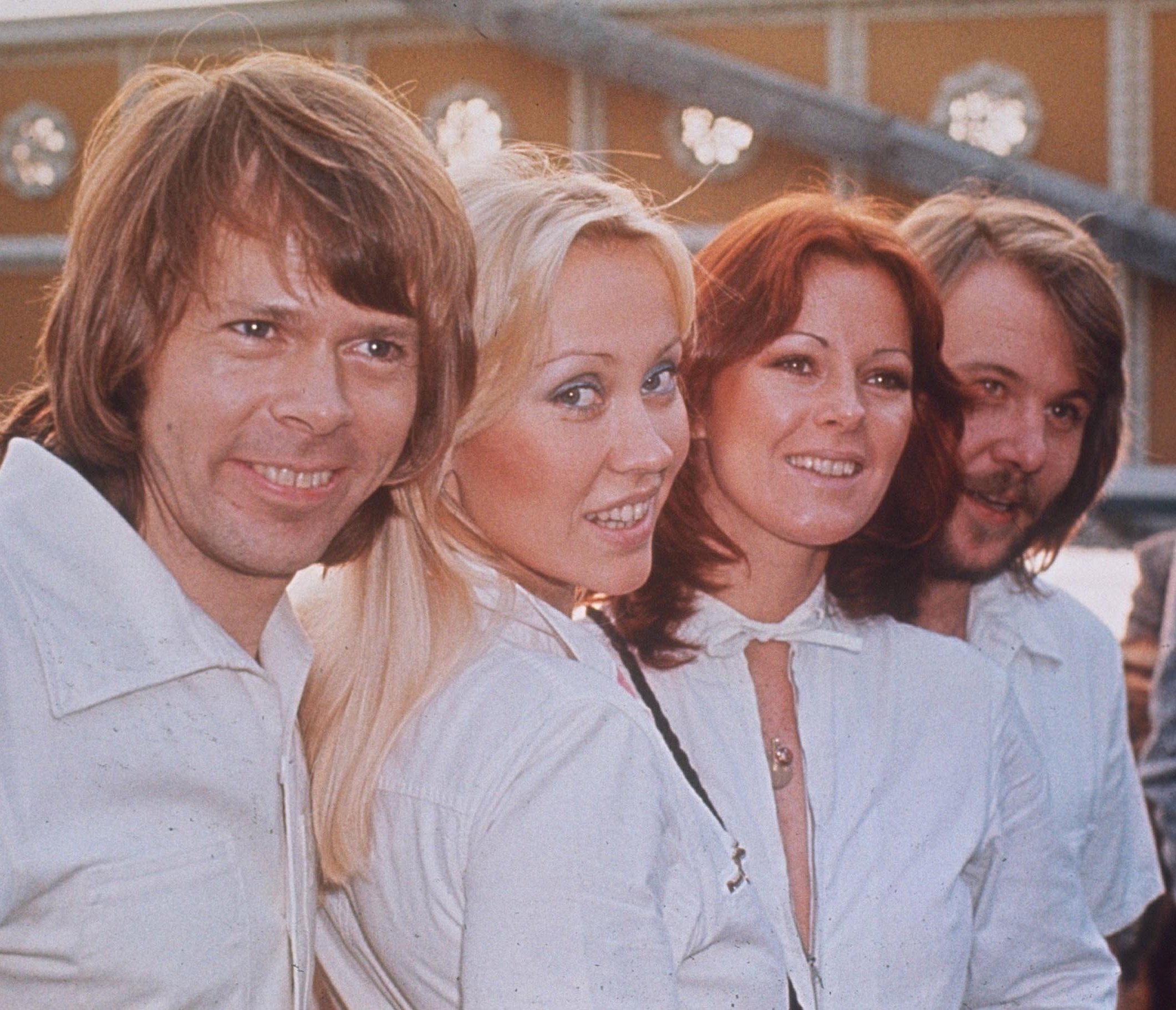 This is almost as exciting as the idea of an ABBA reunion. [Picture: REX]
Anything else we should know?
Bjorn Ulvaeus has applied for permission to build a Greek taverna-style restaurant in (where else?) Waterloo in London.
We'd better Ring, Ring up for a reservation.
Steady on, it's not open yet. Although Benny has already opened a branch in Stockholm in 2015. Mamma Mia! The Party has an 'immersive show' going on while diners enjoy their Mediterranean food.
I guess the dinner takes it all.
OK, that's enough.