The presenters
Steve Martin and Alec Baldwin to host Oscars 2010:
The 82nd Academy Awards will be hosted by Steve Martin and Alec Baldwin. Both presenters are no strangers to the red carpet with both actors having successful movie careers themselves.


Martin is the Oscars presenter-pro of the two, having hosted the 73rd and 75th awards and earned an Emmy nomination for the former. He is also a familiar face on the big screen, having stared in;
The Pink Panther
Cheaper by the Dozen
Bring Down the House
The Prince of Egypt
Alec Baldwin has stared in;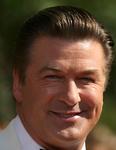 Its complicated
My Sister's Keeper
Madagascar: Escape 2 Africa
The Departed
...and many more!
The 2010 Academy Awards will take place on Sunday, March 7, 2010.