QUIZ: Who Would Be YOUR 'Grease' Date To The Rydell High School Dance?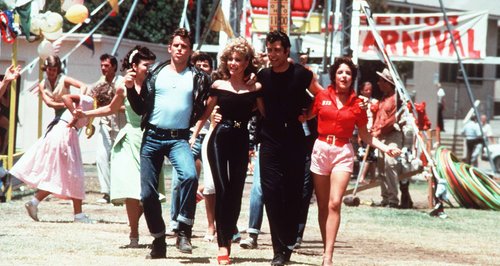 The ultimate Grease quiz to find out who would be your date?
37 years ago today, the household favourite film 'Grease' first hit UK cinemas.
For 37 YEARS, we've been singing along to 'You're The One That I Want', humming the tune to 'Hopelessly Devoted To You' and shrieking the last line of 'Summer Nights' - we can't believe it was that long ago either!
So to celebrate this, we throw back to the 1950s.
It's the 1950s and the biggest night of the year is approaching. Rydell High has been picked to have their dance broadcast LIVE on TV and you have to look the coolest you've ever looked. But most importantly, you HAVE to have a date.
But who will you go together with like rama lamma lamma ka dinga da dinga dong? Take our quiz to find out!
You won't believe what the cast look like now! Grease: Then And Now