OOPS! Rebel Wilson Tries Her Hands At Stunts On The Set Of Pitch Perfect 3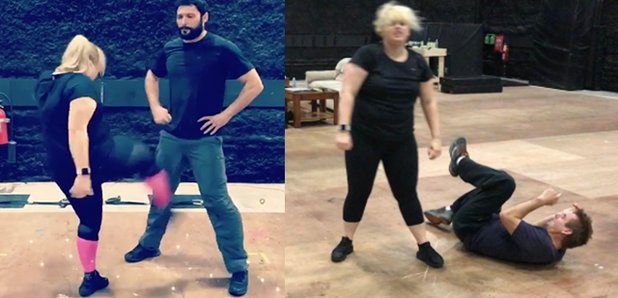 Filming for Pitch Perfect 3 is well underway and Rebel Wilson is up to no good on set!
Rebel Wilson is one of the most hilarious female comedy actors right now and we are so excited to see that she's back on the set of musical film Pitch Perfect for it's third instalment.
The 36-year-old shared some behind the scenes snaps and clips onto her Instagram page including one video of a stunt 'gone wrong'.
She shared the following clip in which she said '12 hours later' before kicking the stunt man in a sensitive area! Poor guy...
She also captioned the clip 'Sorry Niko #PitchPerfect3 #StuntTraining' making us think she might need a bit more time to practice!
Seeing her antics is definitely making fans incredibly excited for the next in the series of a capella flicks.
Pitch Perfect is due in cinemas in December this year.