WATCH! Ryan Reynolds Spills On His Daring Dates With Blake Lively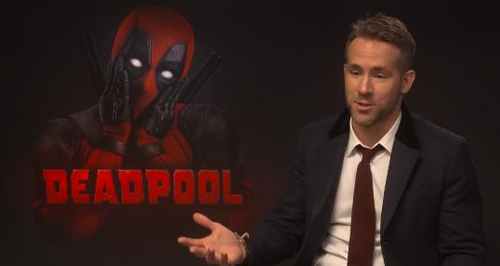 The 'Deadpool' star spills the beans on his ideal sexy date with his wife and a whole lot more as he sat down for a round of quick fire questions with Heart.
They have to be the cutest couple in Hollywood, especially since welcoming their first child together last year.
However Ryan Reynolds shows no sign of letting married life get in the way of the couple's adventurous side as he described an adrenaline-fuelled date with his wife Blake Lively.
Speaking exclusively to Heart about his perfect date, the 'Deadpool' star revealed: "I think a little motorcycle ride on a spring day with nice weather could be good. She's on the back, or the front if she chooses, and we just go for a ride!"
Ryan has currently broke box-office records with his portrayal of the anti-superhero Deadpool, but he insists he doesn't share the same comedic qualities as his character.
"I'm terrible at telling jokes" he explains. "I'm SO bad at the 'knock, knock! Who's there?' I'm TERRIBLE at that!"
Well, who needs jokes when you're that gorgeous eh Ryan?
Deadpool is out now!