Everything You Need To Know About Star Wars Episode VIII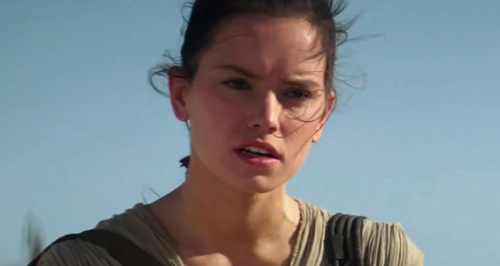 Major SPOILER alert! Do we finally know how Star Wars Episode VIII will begin? And could one of the movie's biggest secrets finally be revealed? Ohhh ahhh...
If you're simply gasping for more of the latest Star Wars Episode VIII news, gossip from the set and unconventional casting choices then this is the place for you.
Bookmark this page because we've got everything that you need to know, as it the news breaks! But remember SPOILERS ahead...
We kinda sorta know how Star Wars Episode VIII will begin!
A massive hint has been dropped about how the new Star Wars movie, due Christmas 2017, will start...and it's got fans giddy with excitement.
The movie's director, Rian Johnson, confirmed that there won't be a time jump between Episodes, meaning Episode VIII will open with Rey standing on that mountainside presenting Luke Skywalker with his lightsaber.
"For the first time, this movie is going to start where the last one left off," said Johnson, who added that the set is "a very mystical, magical place…It was appropriately surreal."
However, Johnson also threw a curve ball when he said the new movie will "begin in a way no other Star Wars film has".
Oh well, at least there are some surprises in store for us.
Perhaps now that Luke has reappeared we will learn Rey's true history...could she be Luke's long lost daughter?
Do we know the name of Star Wars Episode VIII now?
A sneaky behind-the-scenes sleuth has supposedly discovered the name for Star Wars Episode VIII, but is it real or fake?
Take a look at the video...
Yep, the film could be called 'Star Wars Fall of the Resistance', which we think is a pretty snazzy name for the new film. The film is due to be released on December 15 2017, so we may have a little longer to wait to find out what's fact and what's fiction.
What do you think?
Ade Edmondson has reportedly been cast in the new Star Wars film
Yep, you read that right. Now we didn't see that coming...
Reports are flying around that the British comedian has landed a role in Star Wars Episode VIII after impressing director JJ Abrams.
The Sun reports that we should expect Ade's character to be 'eccentric' but the specifics of the role is being kept tightly under wraps.
The move has been described as 'one of the most unlikely castings in Star Wars history' by movie insiders.
You may have seen Ade on your TV screens recently in War and Peace.