The Goonies: A 30th Birthday Tribute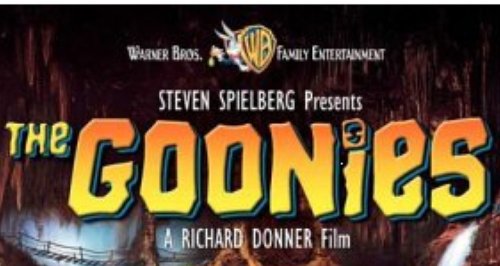 Yes 80s babies, the movie that defined a decade for us is now officially 30 years old. The 1985 film 'The Goonies' is enjoying it's 30th birthday and to celebrate we're taking you on a trip down memory lane...
It was just SO NAIL-BITINGLY EXCITING!!!

We had Josh Brolin's poster on our bedroom wall (and we used to kiss it goodnight)
(FYI he still works a bandana like nobody's business)
We may have had Cyndi Lauper's 'Goonies 'R' Good Enough' theme tune stuck on repeat for most of '85...
We were taught invaluable life lessons about friendship.
…And when mum said we couldn't watch it for the 8th time in a row that week we were so, SO sad!
Look, the Fratelli Brothers are still at it 30 years later!! @RobertJohnDavi @NKMToo & I celebrating @NFComicCon pic.twitter.com/xnluKGhhG0

— Sean Astin (@SeanAstin) June 7, 2015