The Jungle Book - Without The Effects!
The Jungle Book Vfx
04:47
The new Jungle Book film has been wowing audiences with its CGI animals, but this is what it looks like before the magic is added.
On the screen it may look like a seamless connection between Mowgli and Baloo, the "man cub" and his lovable bear friend, but this amazing behind the scenes video shows how different The Jungle Book looked before the effects were added.
Far from climbing over vines and trunks in the deep jungle, the film's lead actor, 12-year-old Neel Sethi who plays Mowgli, is shown clambering over props in a blue-backed warehouse in LA.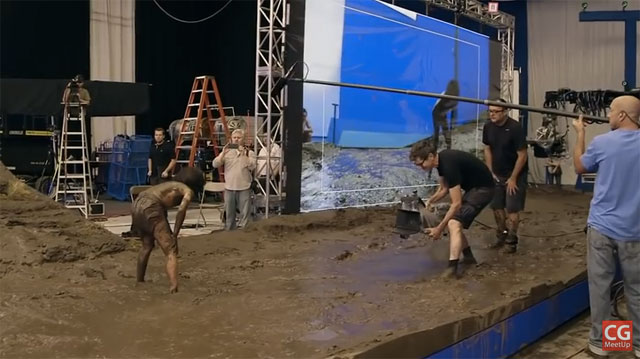 Young Neel seems to handle it all with ease, as he imagines interacting with the likes of Bagheera, Shere Khan and King Louie.
The remake of the Disney classic, which features the voices of Bill Murray, Sir Ben Kingsley, Idris Elba and Scarlett Johansson, collected over $100m at the US box office in its opening weekend.