There Could Be MORE Twilight Films And We Can't Breathe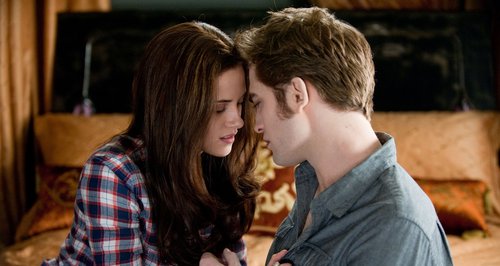 Seriously, breathe in... breathe out... Keep it together!
Oh. My. God. You heard us correctly: there could be more Twilight films if Lionsgate have anything to do with it. This means we might not have seen the last of the glittery vampire skins.
The film studio's co-chief Patrick Wachsberger believes that the vampire saga could continue despite the last film giving Edward and Bella a happily ever after.
He told Screen Daily: "It's a possibility. Not a certainty, but it's a possibility."
But he did stress that the overall decision was down to the author of the books, Stephenie Meyer.
"It's about Stephenie. If she wants to tell a story related to those characters, we're here for her."
The last Twilight instalment, Breaking Dawn Part 2, gave us serious relationship goals with the couple living a glistening, vampiric life together with their daughter, Renesmee.
So would the new films feature Edward and Bella and see a return of Robert Pattinson and Kristen Stewart?
Unfortunately for us, hunky R-Patz has already ruled out a return to the saga, using old age as an excuse - to be fair it's a decent excuse as vampires aren't supposed to age.
"I'd be curious what Stephenie would write, but I just think I'd probably be too old," he said at Berlin Film Festival.
"I'm already too old. But yeah, it'd be kind of interesting."
We'd forgive the aging blip in the timeline if it meant R-Pattz would be back. He could be a silver fox...